Overseas Internship
Internship is one of the essential components of the Bachelor of Arts (Honors) Degree in Physical Education and Recreation Management (PERM) at the Hong Kong Baptist University. It is a strategy of applied learning and a structured programme developed and supervised by the University in collaboration with overseas sport and recreation agencies. The internship experience is a valuable element to nurture students' professionalism and a practice to prepare for their future career.
Objective:
To gain practical experience in recreation and sports fields.
To integrate and apply the theories and knowledge learned in the classroom to real life experience.
To develop self-confidence, social and communication skills.
To discover strengths and weaknesses while working as an apprentice.
| Overseas | Fields |
| --- | --- |
| USA | Recreation and Sports Camps / Walt Disney World, Orlando |
| Taiwan | Camp Sites / Outward Bound Taiwan |
| Mainland China, Beijing, Chengdu, Shenzhen | Fitness Centers/ Residential Clubs |
| Singapore | Sports Council / Park & Playground Agencies |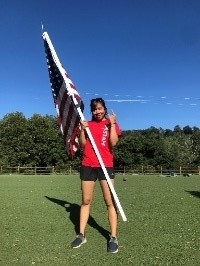 Yeung Ting Ting (US)
It was my best summer ever to have my internship at YMCA Camp in the U.S.! As an over-night camp counsellor, I ran outdoor programs for children aged from 7 to 16 and closely took care of them to have great experience at the camp. I experienced the big differences of education style and working culture between HK and US which inspired me a lot. Apart from the internship, it was also a good opportunity to travel several fabulous cities like San Francisco, Las Vegas, and Los Angeles with my dear classmates. I have grown a lot by experiencing an awesome summer."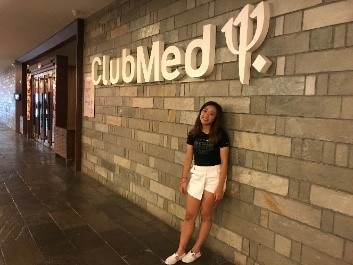 Ng Ka Yan (Yabuli, China)
It was an unforgettable experience at Club Med as an intern. As I was given opportunities to experience different new tasks. Since Club Med is a well-known resort located in many places around the world. It provides a list of services and activities, such as food and beverage, facilities, sports activities and entertainment shows. During this internship, I was so glad that I could be a part of its circus team, it was the great challenge for me since I had no past related experience in this field. However, I felt pleased when I completed my first circus performance. This is definitely a fruitful and amazing memory in my life.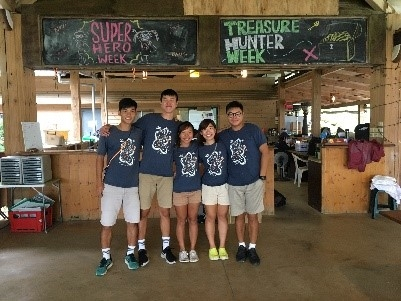 Yeung Po Kiu (Taiwan)
During my past summer semester break, I went to Camp Taiwan for my internship. I worked as a counselor at the camp for 10 weeks. As English as main medium, we uses English whenever communicating with other campers or the staff. It was a good time for me to train my English listening and speaking skills. As being a counselor, my job was to design and lead youth and teen campers to experience natural beauty and outdoor activities like zip line, canoeing, or river tracing. After my summer internship, I found myself leadership skills, communication skills, as well as self-confident to improve. This Oversea internship will be marked as unforgettable experiences in my life!