SPEH Annual Seminar Series - "Road to 2024 Paris Olympics"
2023.10.24
[DISCOVER HKBU] Olympic medallists discuss chasing sporting excellence at HKBU seminar
With the Paris Olympic Games approaching, the Department of Sport, Physical Education and Health, and the School of Communication held the "Road to 2024 Paris Olympics" seminar on 24 October. The event was part of HKBU's "Road to 2024 Paris Olympics" campaign.
At the event, iconic sports figures shared their insights on the pursuit of sporting excellence and developing a career as an athlete.Ms Yang Yang, the first Winter Olympics gold medallist in China, gave a talk on "Surpass oneself, believe in the power of sports". As a former speed skater and a three-time Olympian with five Olympic medals, Ms Yang drew on her experiences pursuing sport achievements and advised athletes to adjust their mindset and learn from their failures. She recounted her disappointment at the 1998 Winter Olympics in Nagano, Japan, when she failed to win individual gold despite high expectations. Though struggling mentally, she reviewed the race videos to identify areas for improvement.
Ms Yang, Vice-President of the World Anti-Doping Agency and Founder of the Champion Foundation, noted that the lives of athletes revolve around training, leaving them unprepared for life after retirement. The Champion Foundation was therefore established with the aim of helping retired athletes develop careers of their own.
At the seminar, Professor Yannis Pitsiladis, Head and Professor of the Department of Sport, Physical Education and Health at HKBU, discussed the topic "Opportunities out of Asia to champion sports integrity".
A forum on "Champion Foundation and HK Elite Athletes (Olympic and Career)" was also held, featuring Ms Yang and other speakers including Mr Sun Xiaofeng, Secretary General of the Champion Foundation; Mr Li Xiaopeng, former Chinese gymnast with four Olympic gold medals; as well as Ms Sarah Lee, former track cyclist, two-time Olympic medallist and an HKBU alumna. HKBU students Ms Fu Rong, track athlete, and Mr Lee Ho-yin, squash player, also participated in the forum.
Mr Li Xiaopeng extended his best wishes to 2024 hopefuls while encouraging them to relax in order to live up to their full potential. He applauded Hong Kong athletes' success at the Asian Games held in Hangzhou, and he hoped that they will continue to give their best to achieve even better results at the Olympic Games.
The event was well attended by experts in the sports field as well as HKBU students, providing an invaluable opportunity for all to directly interact with and learn from renowned Olympic medallists.
Source: DISCOVER HKBU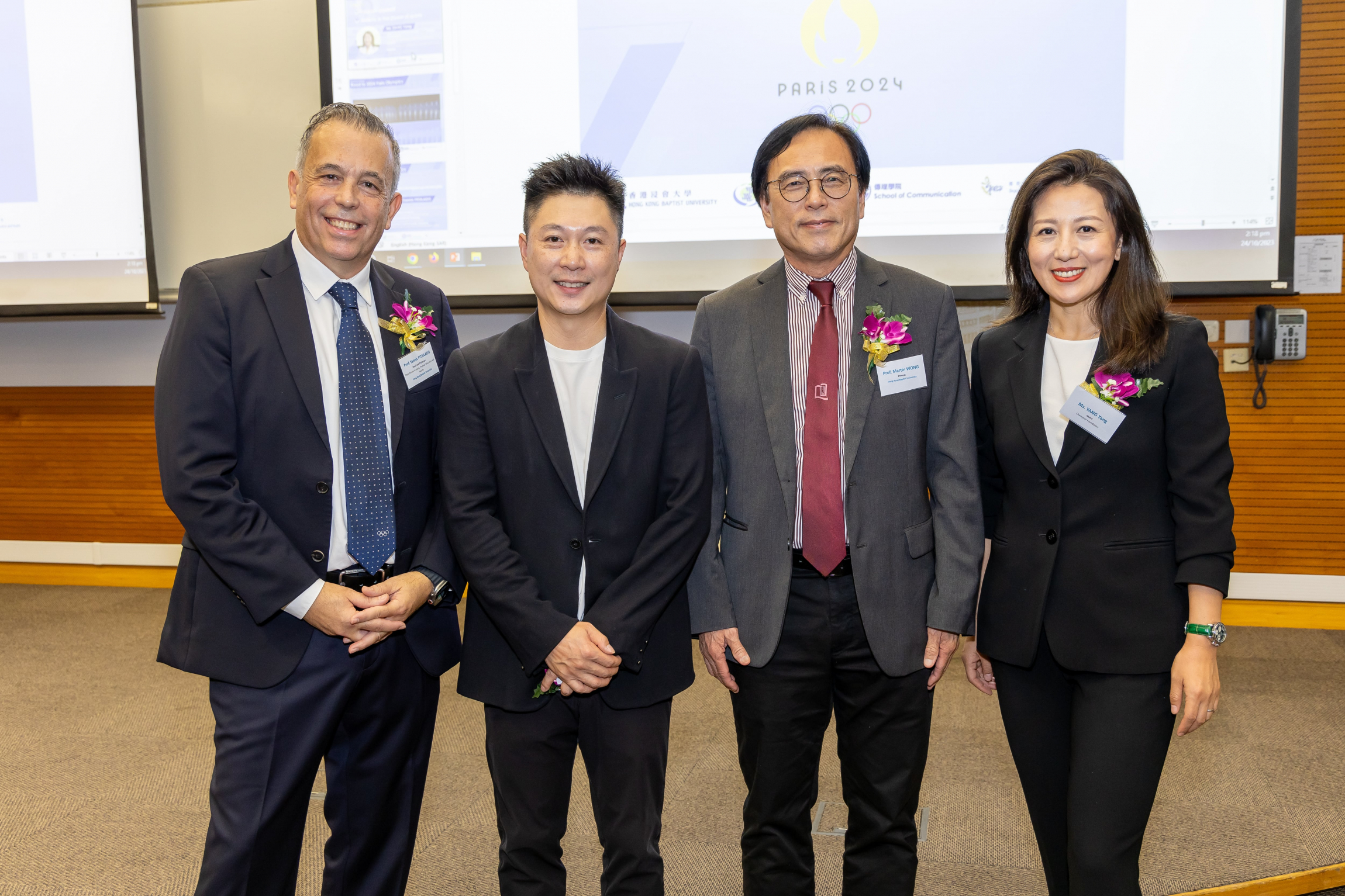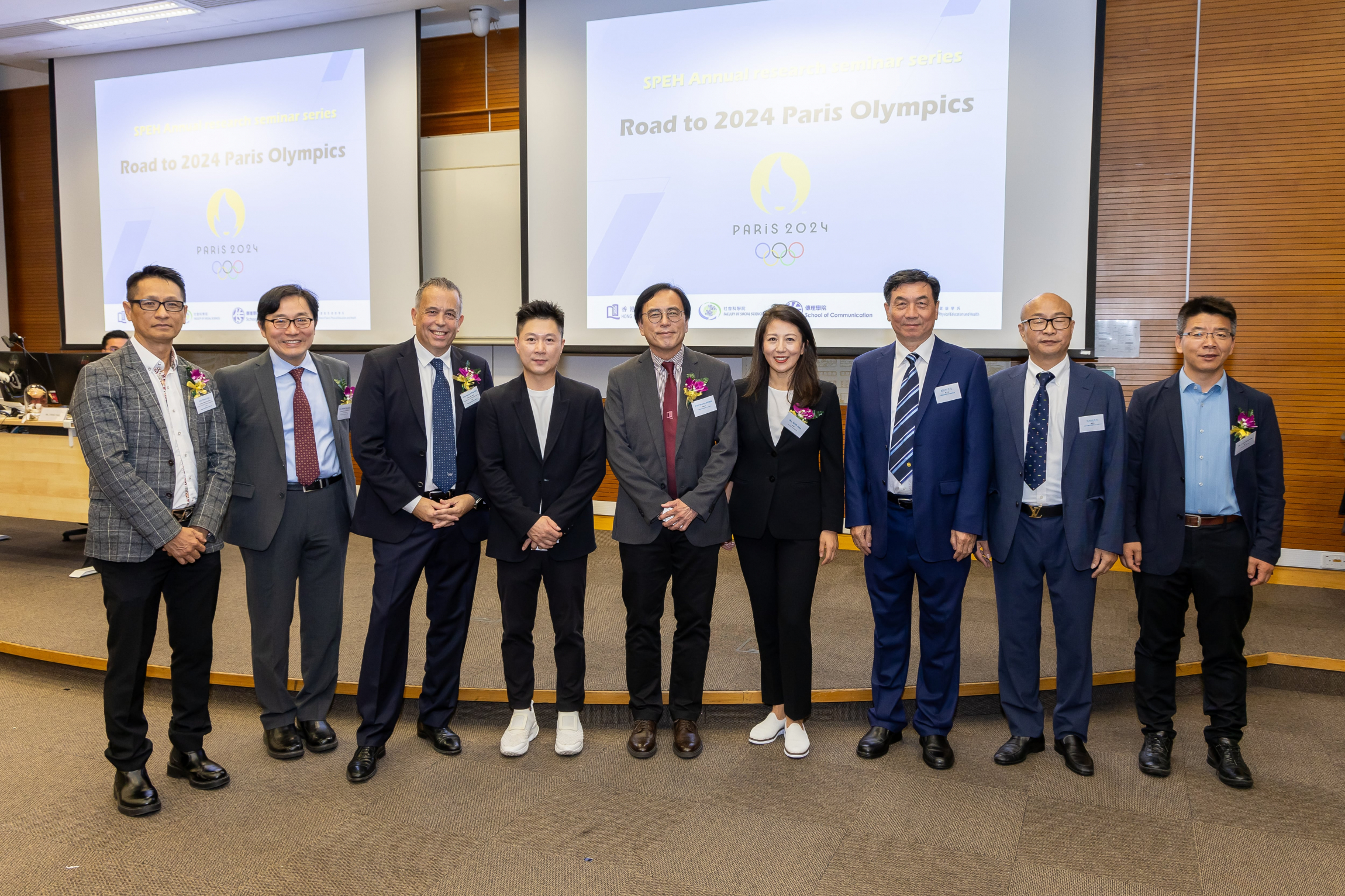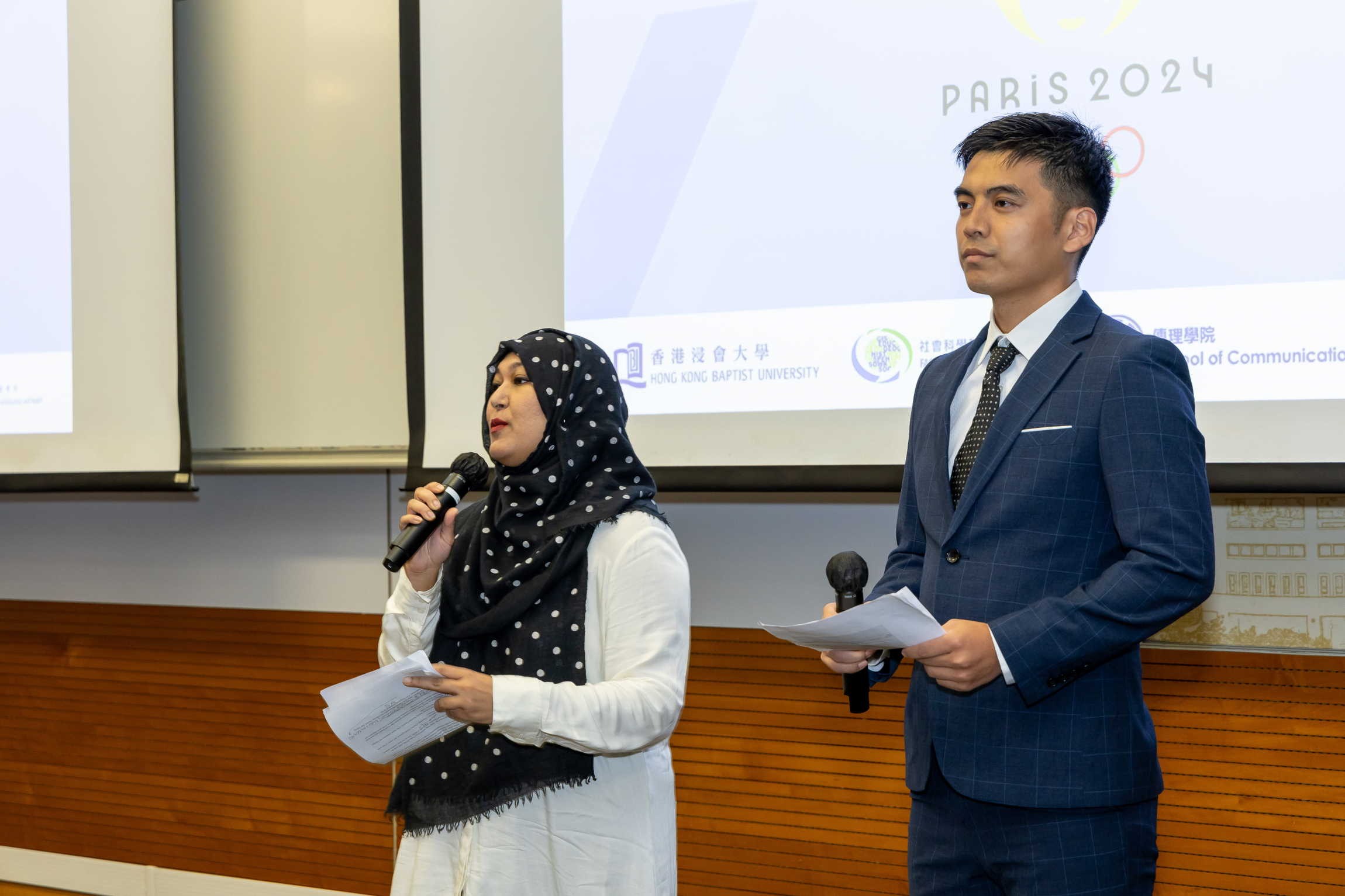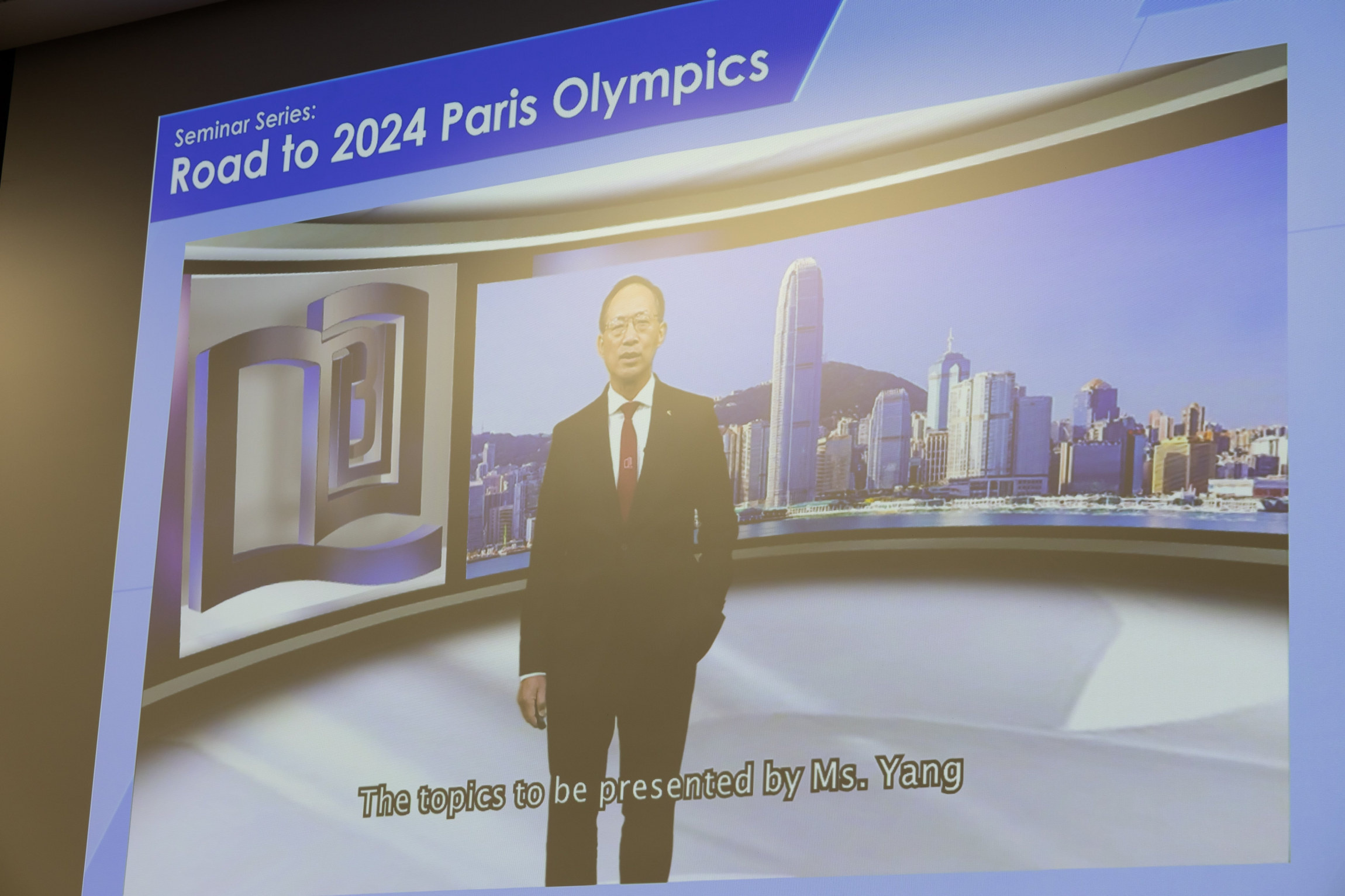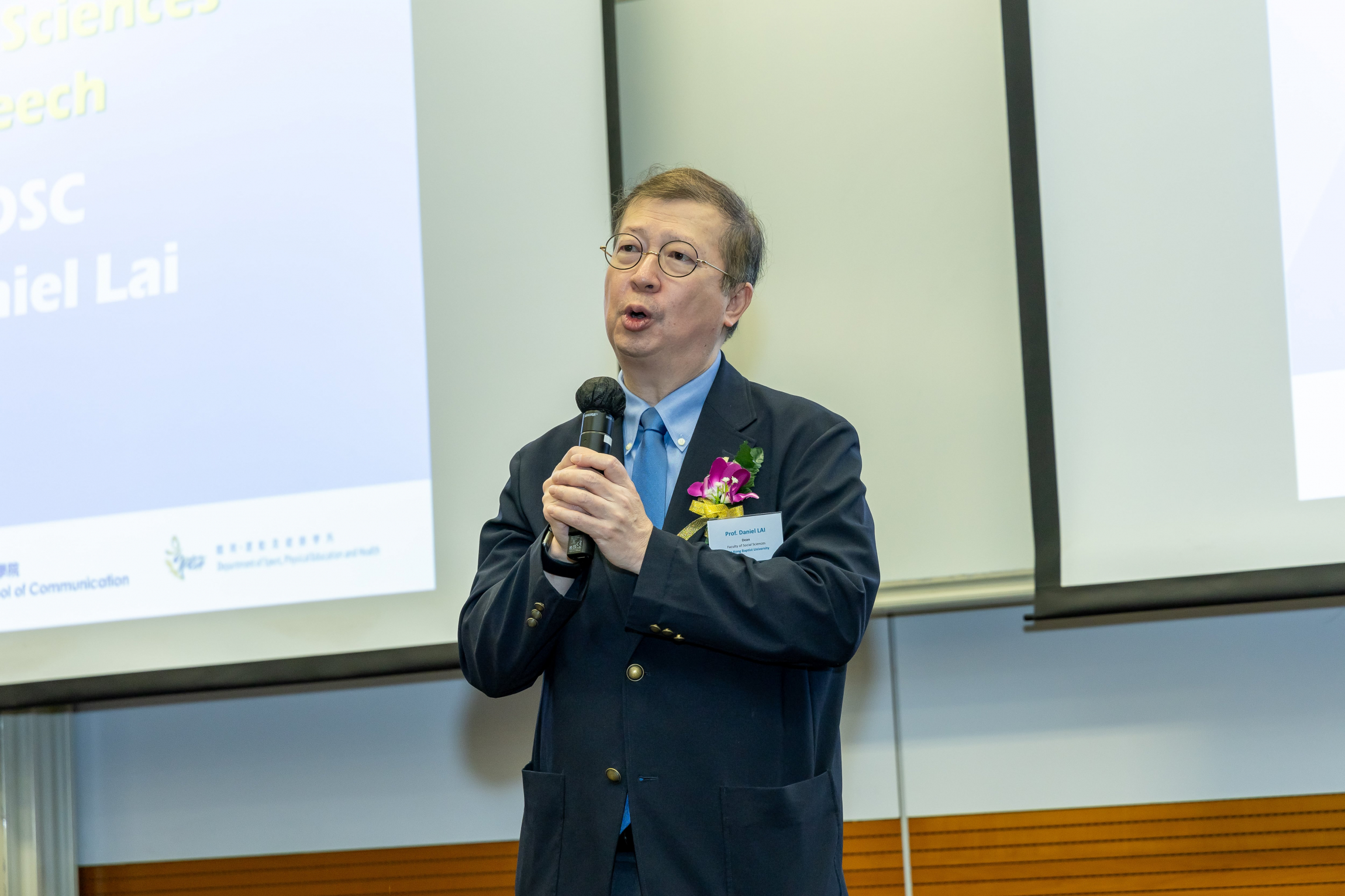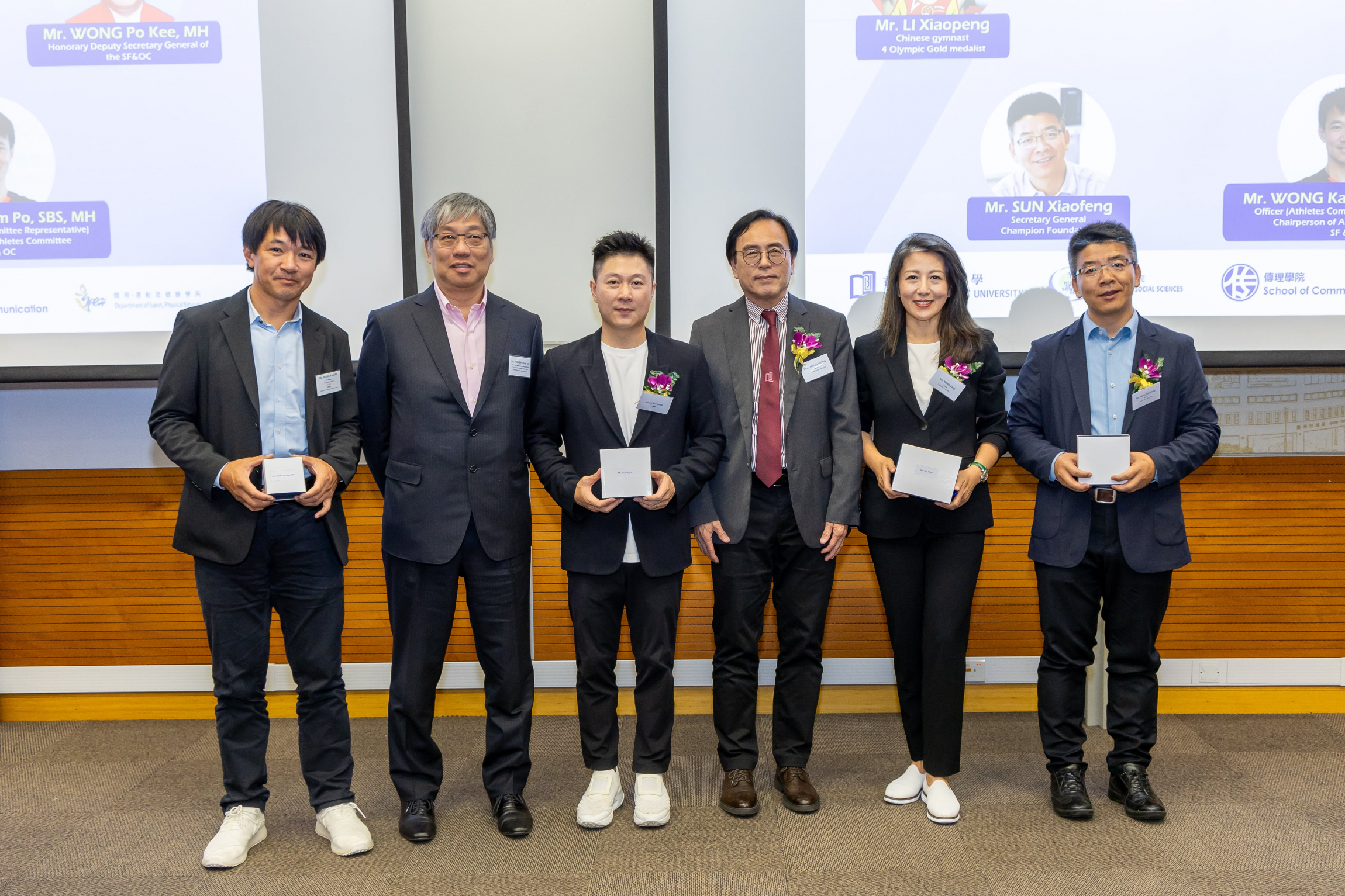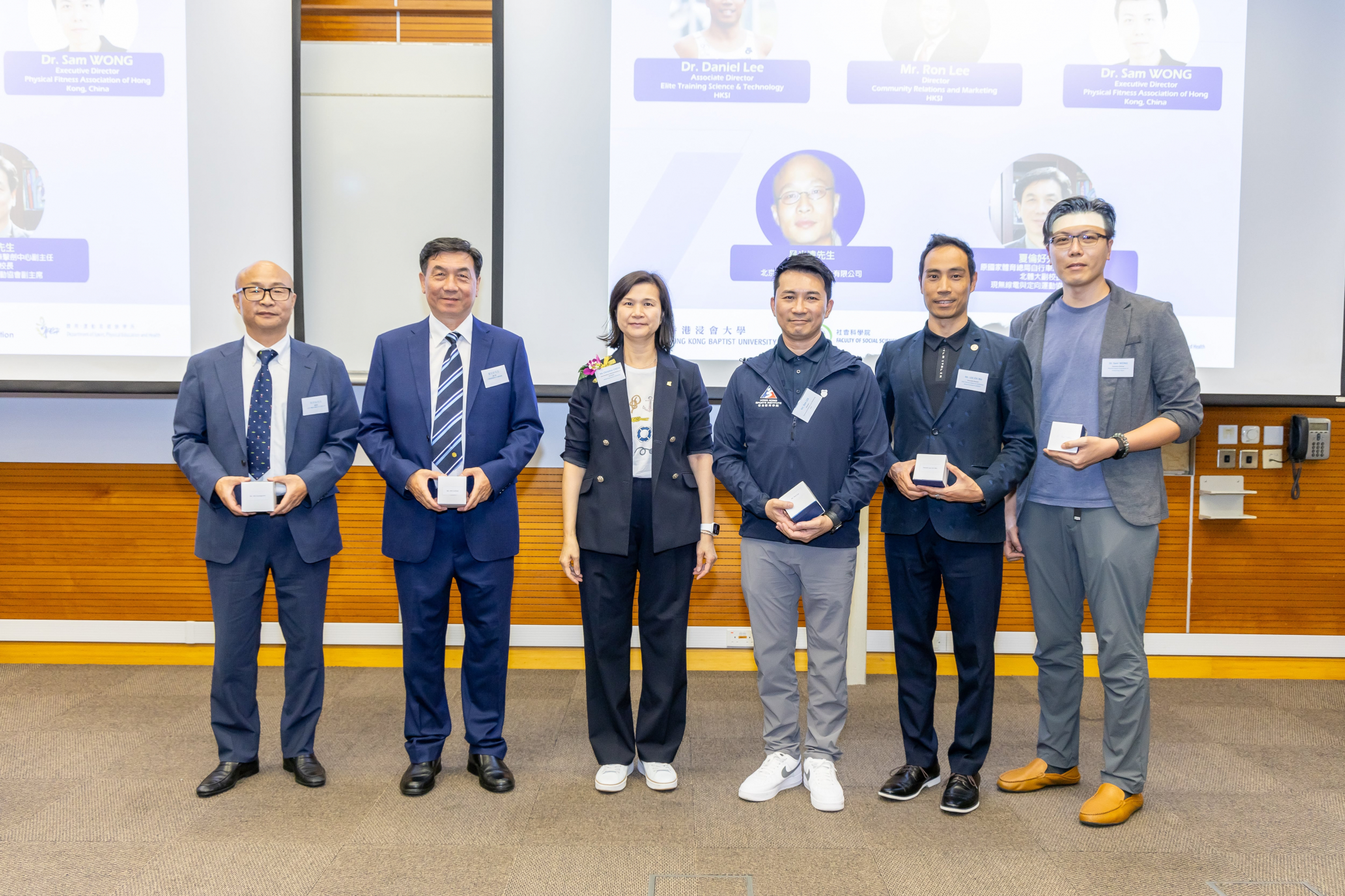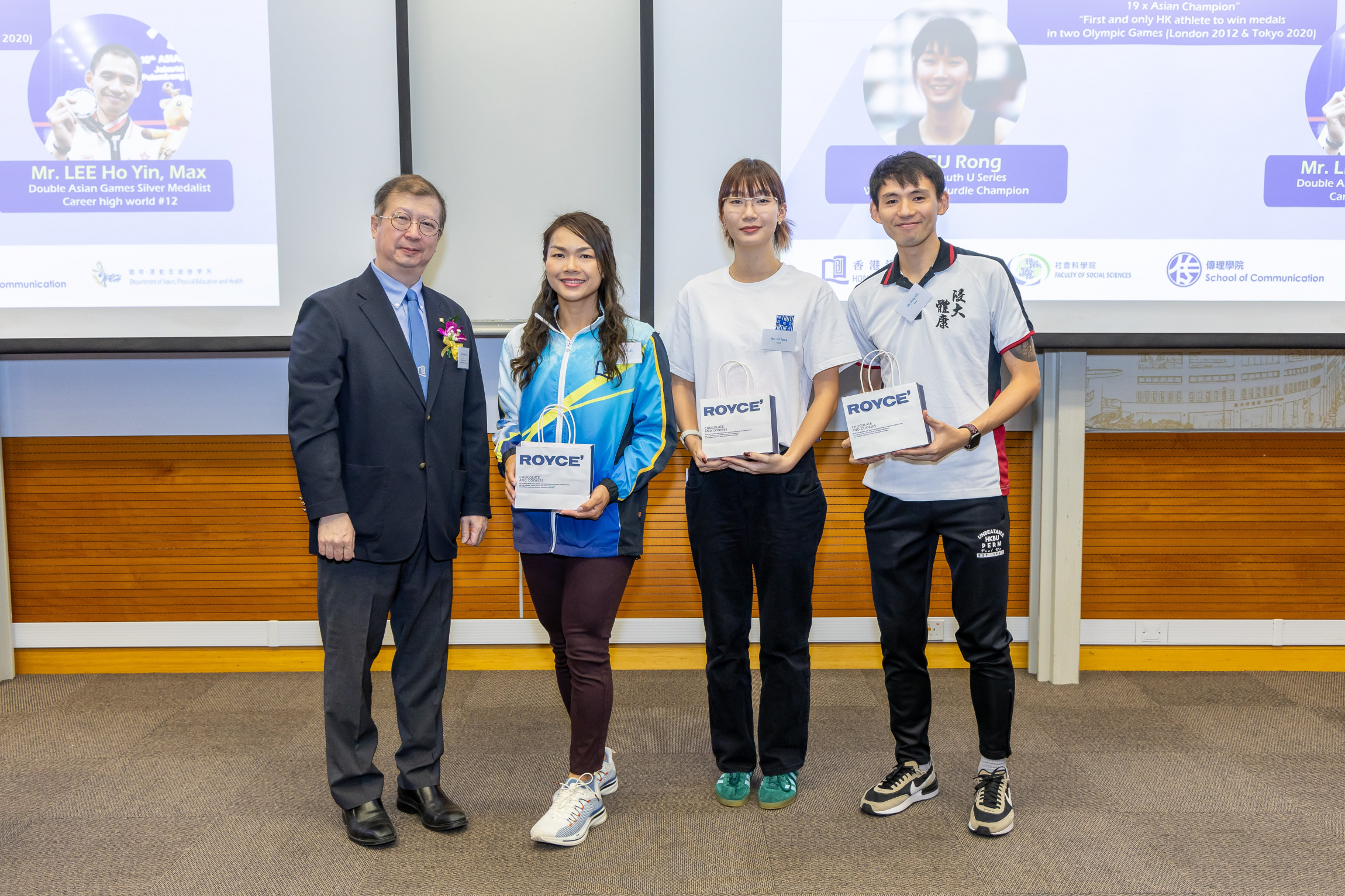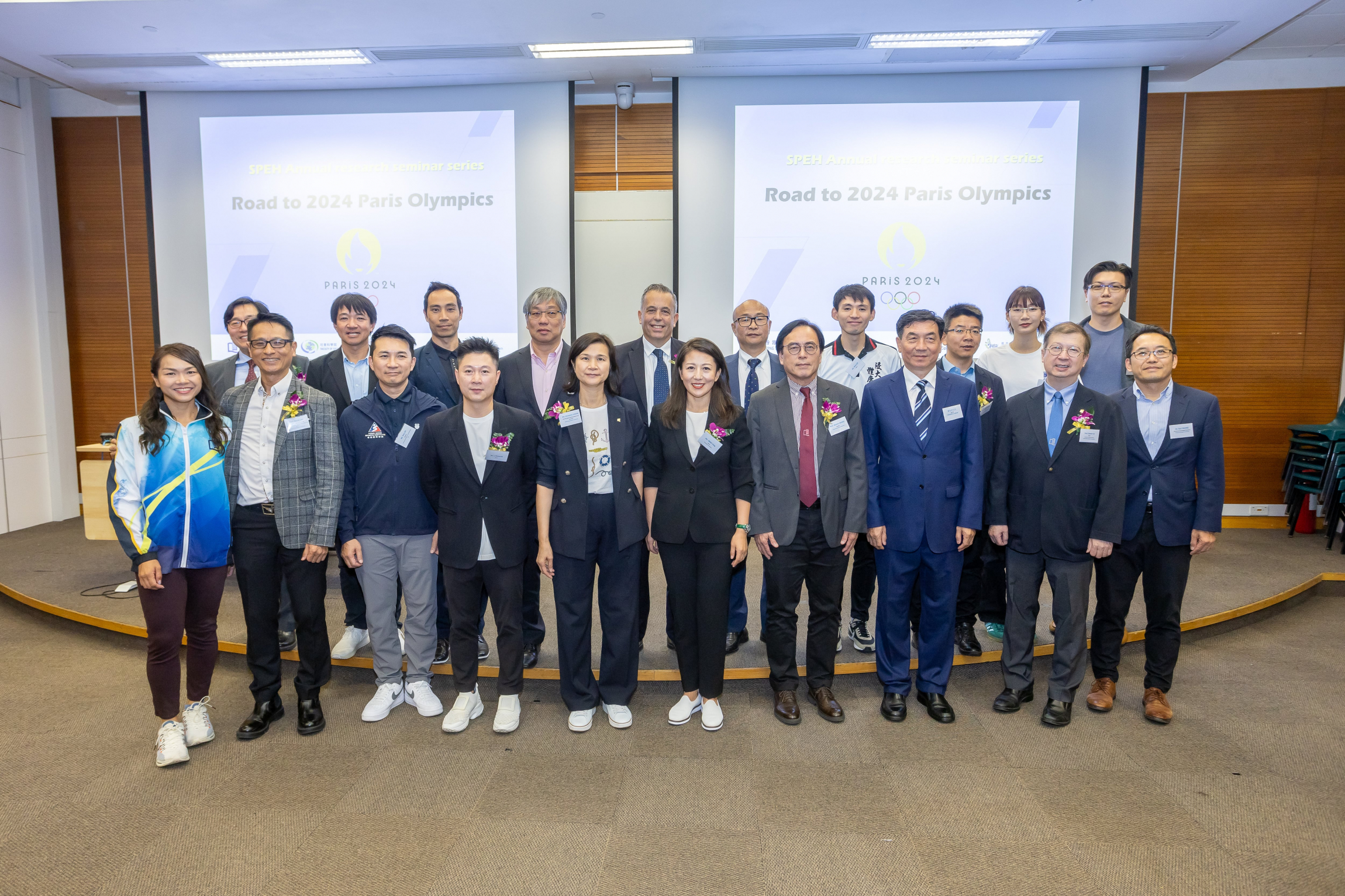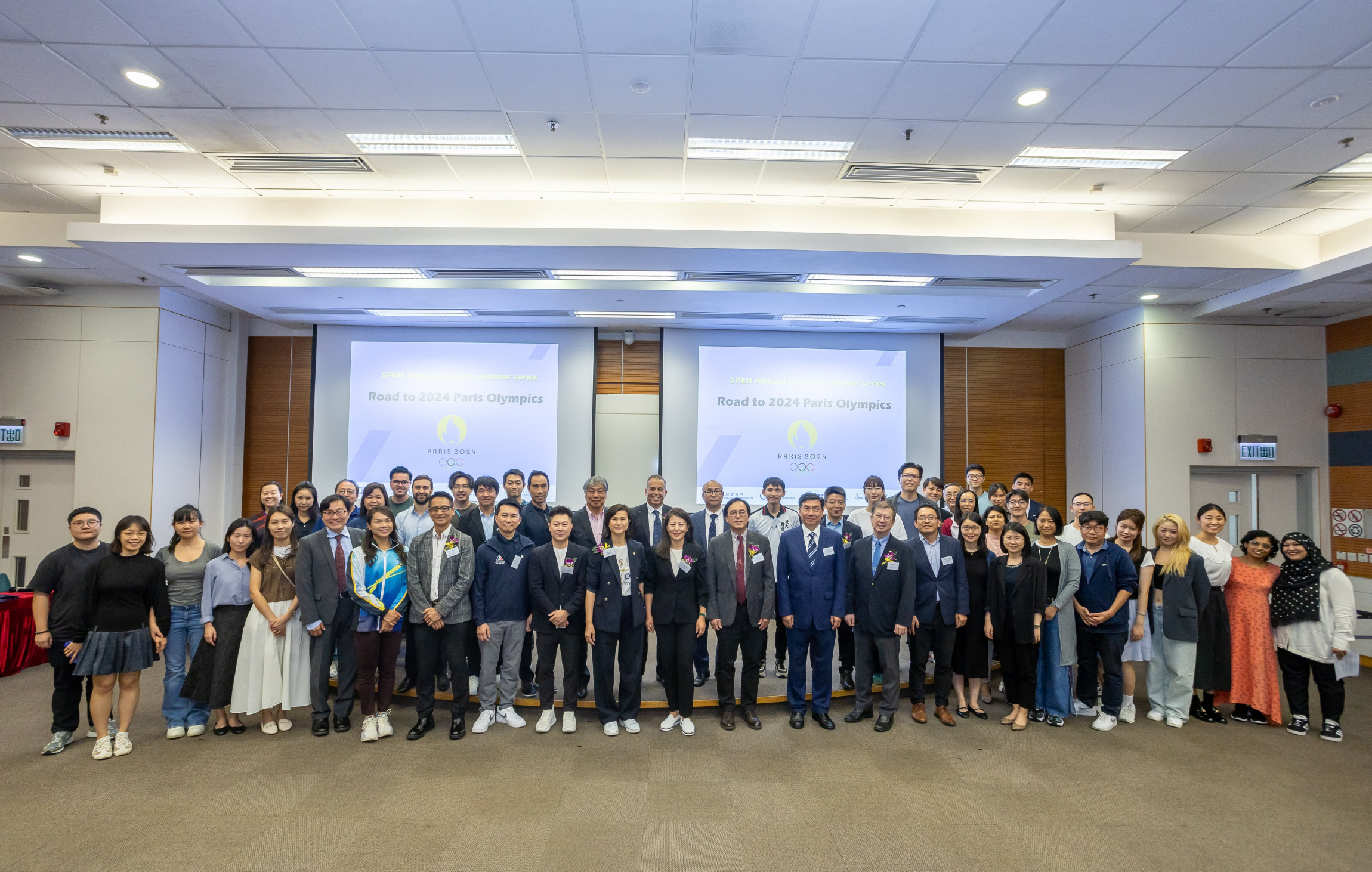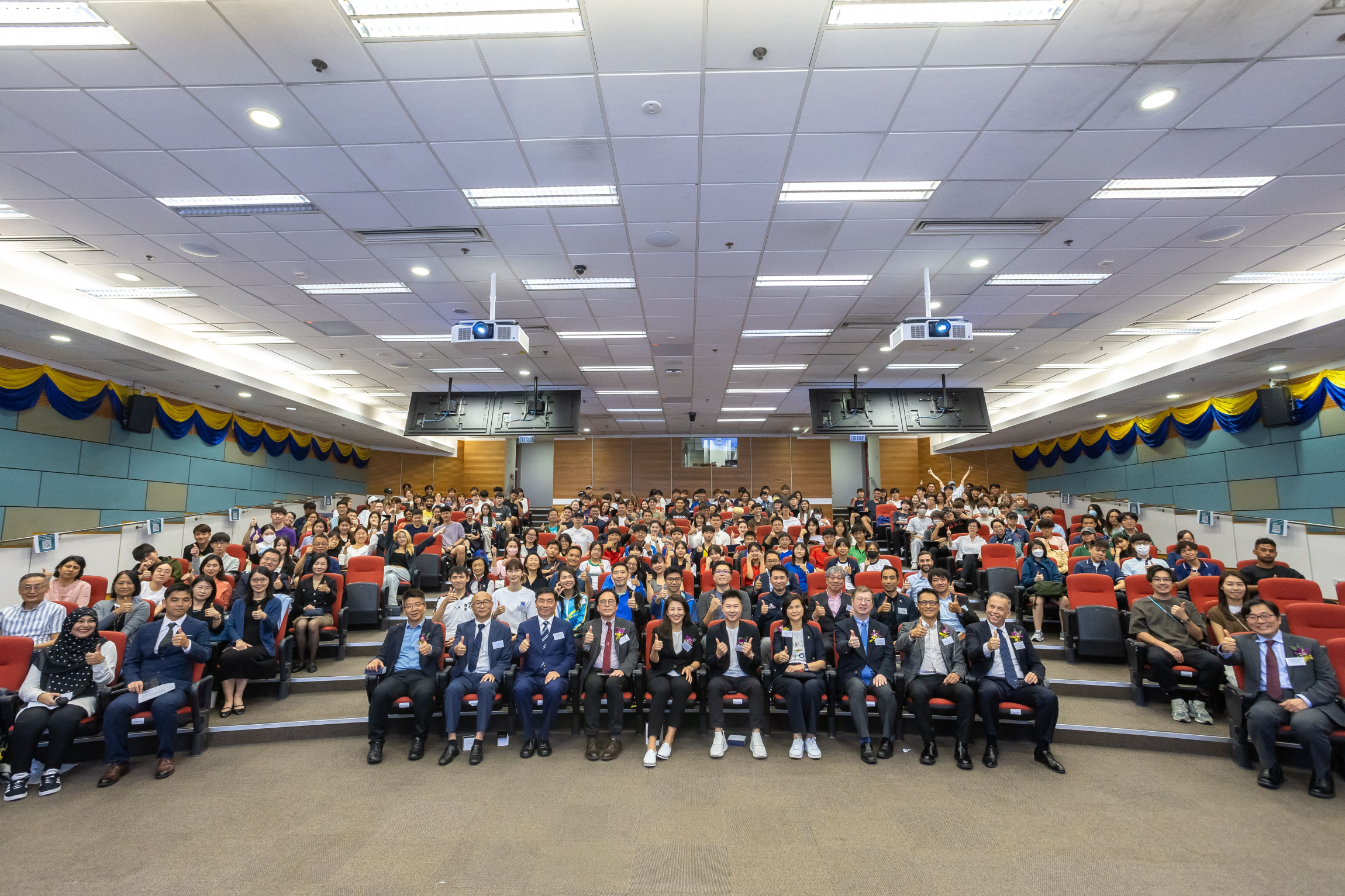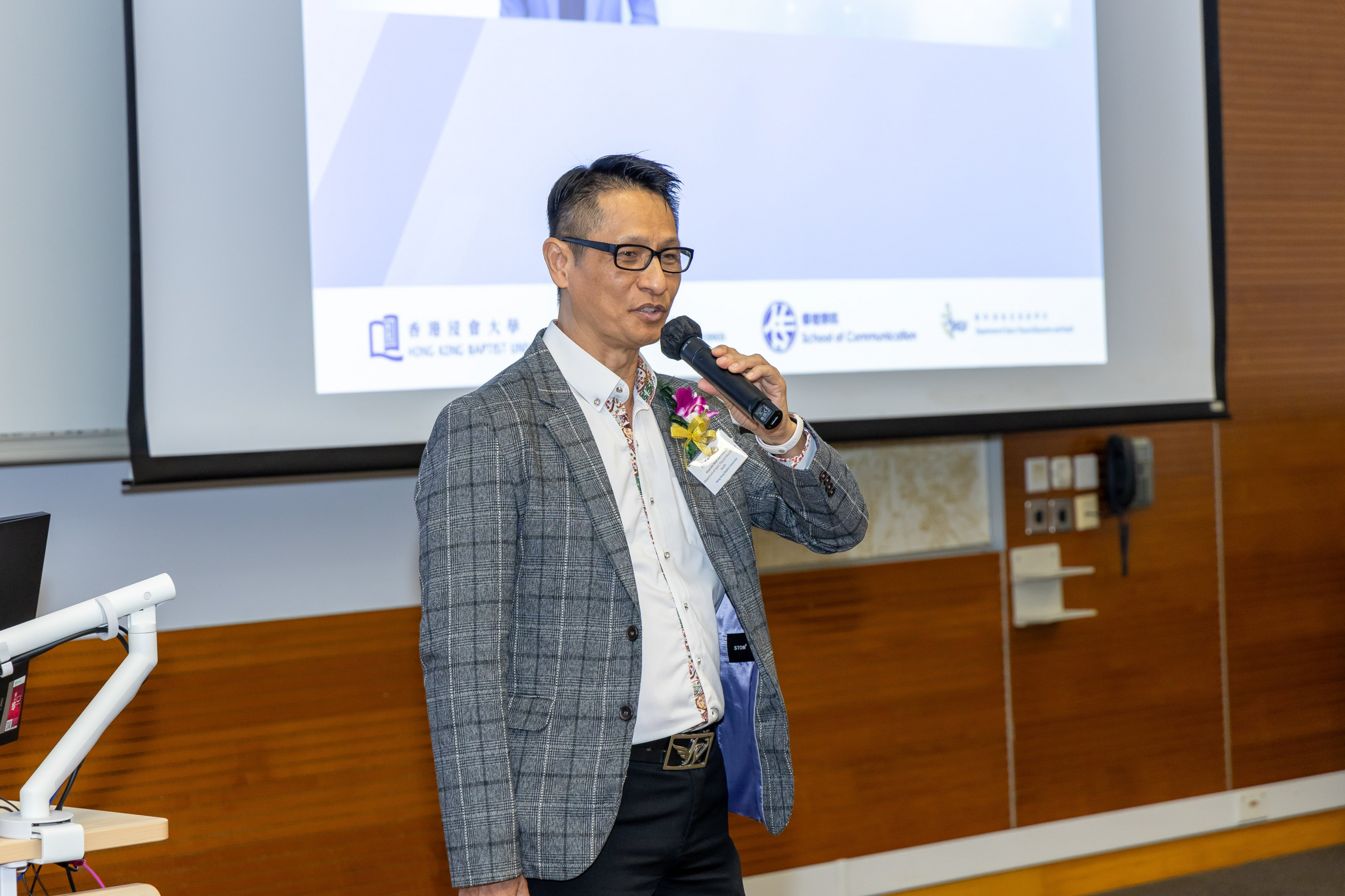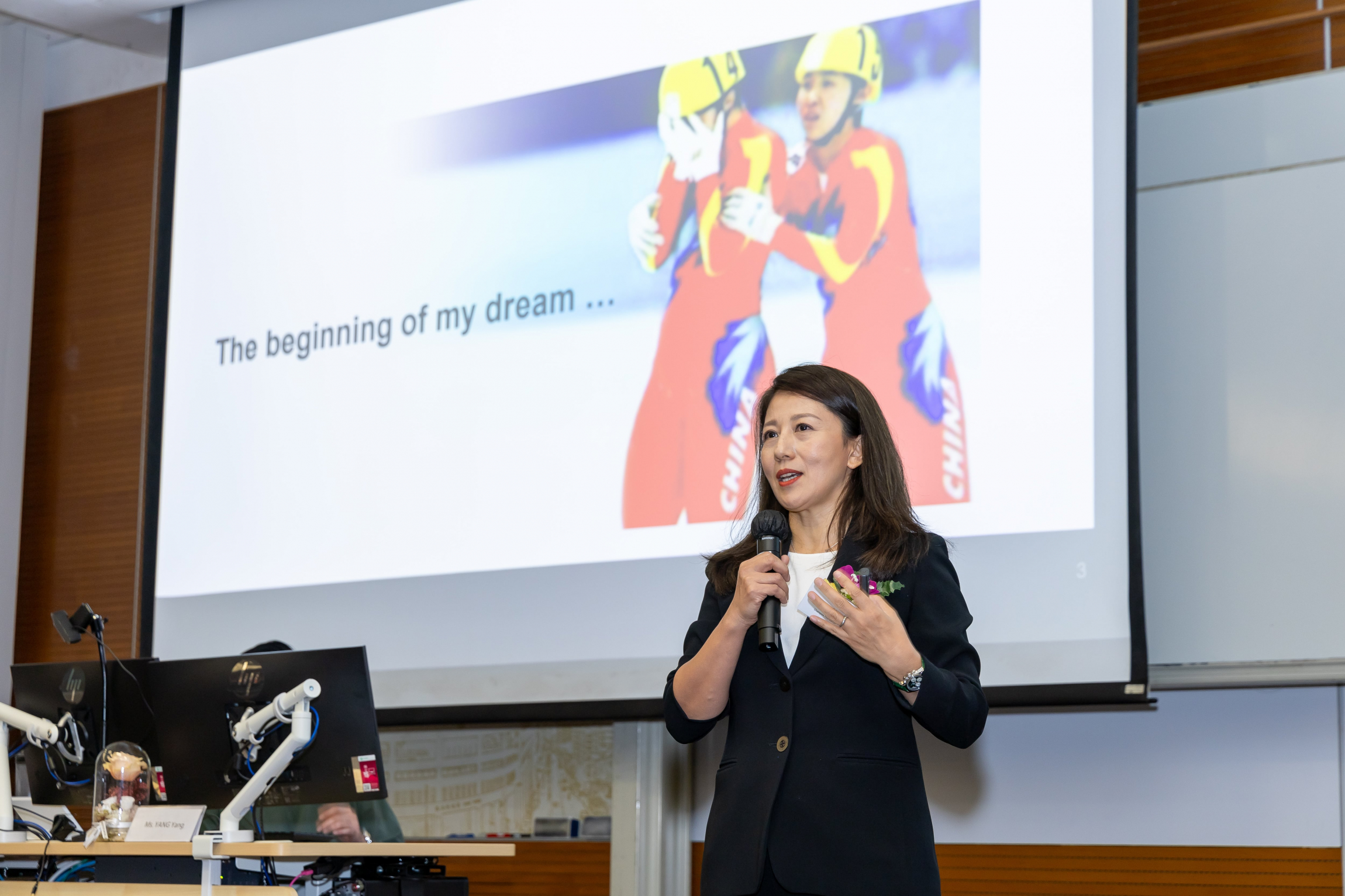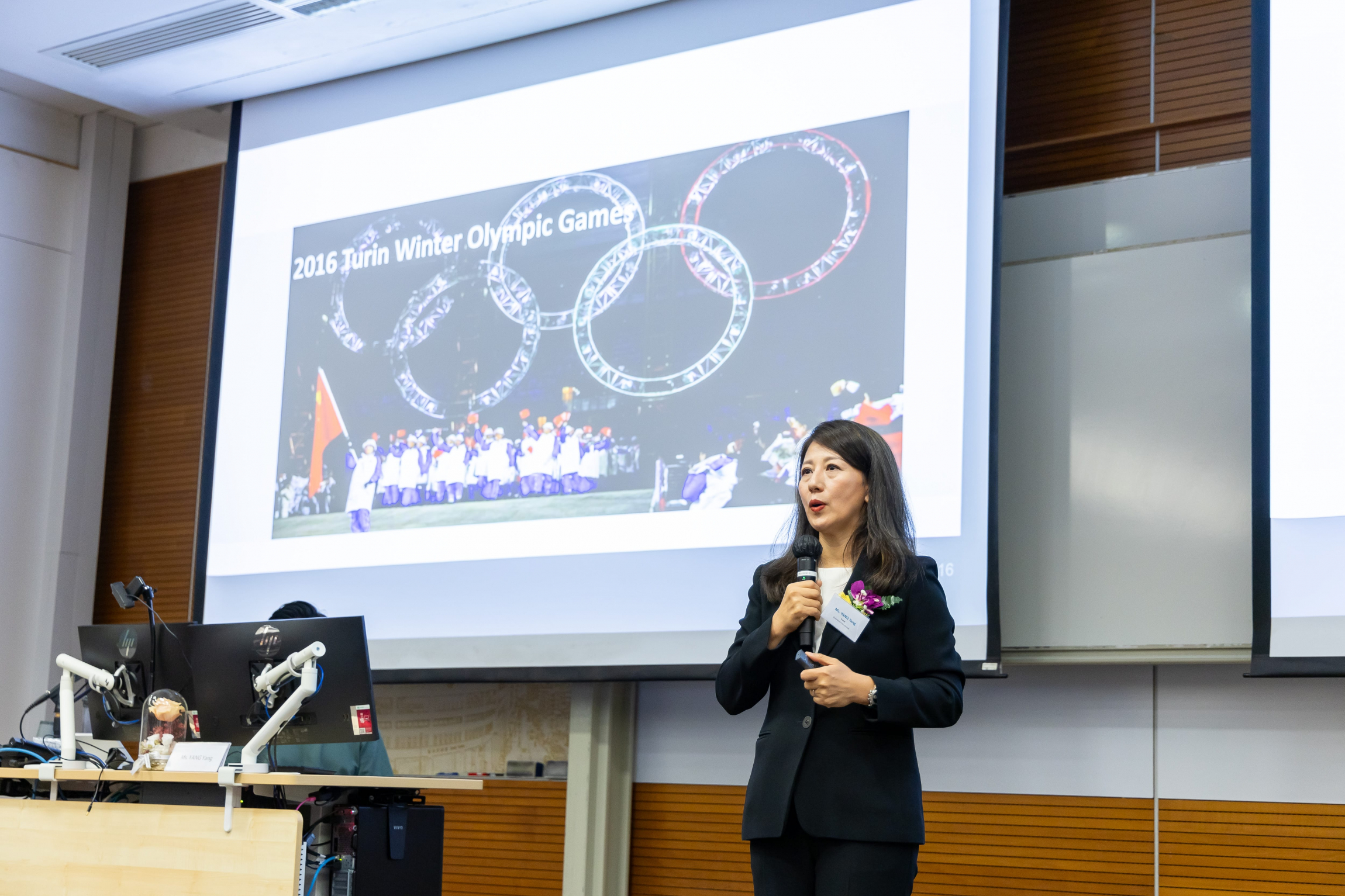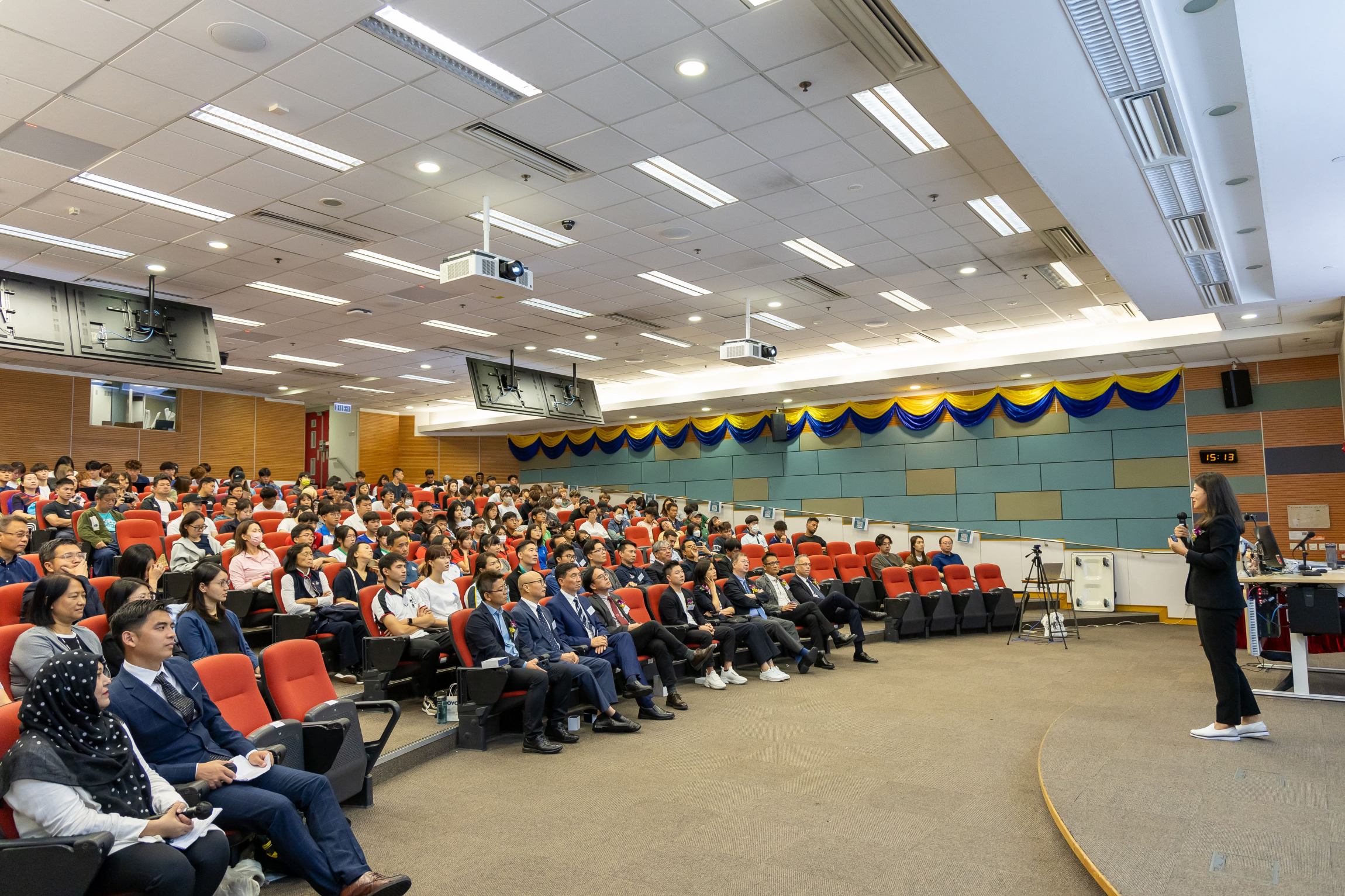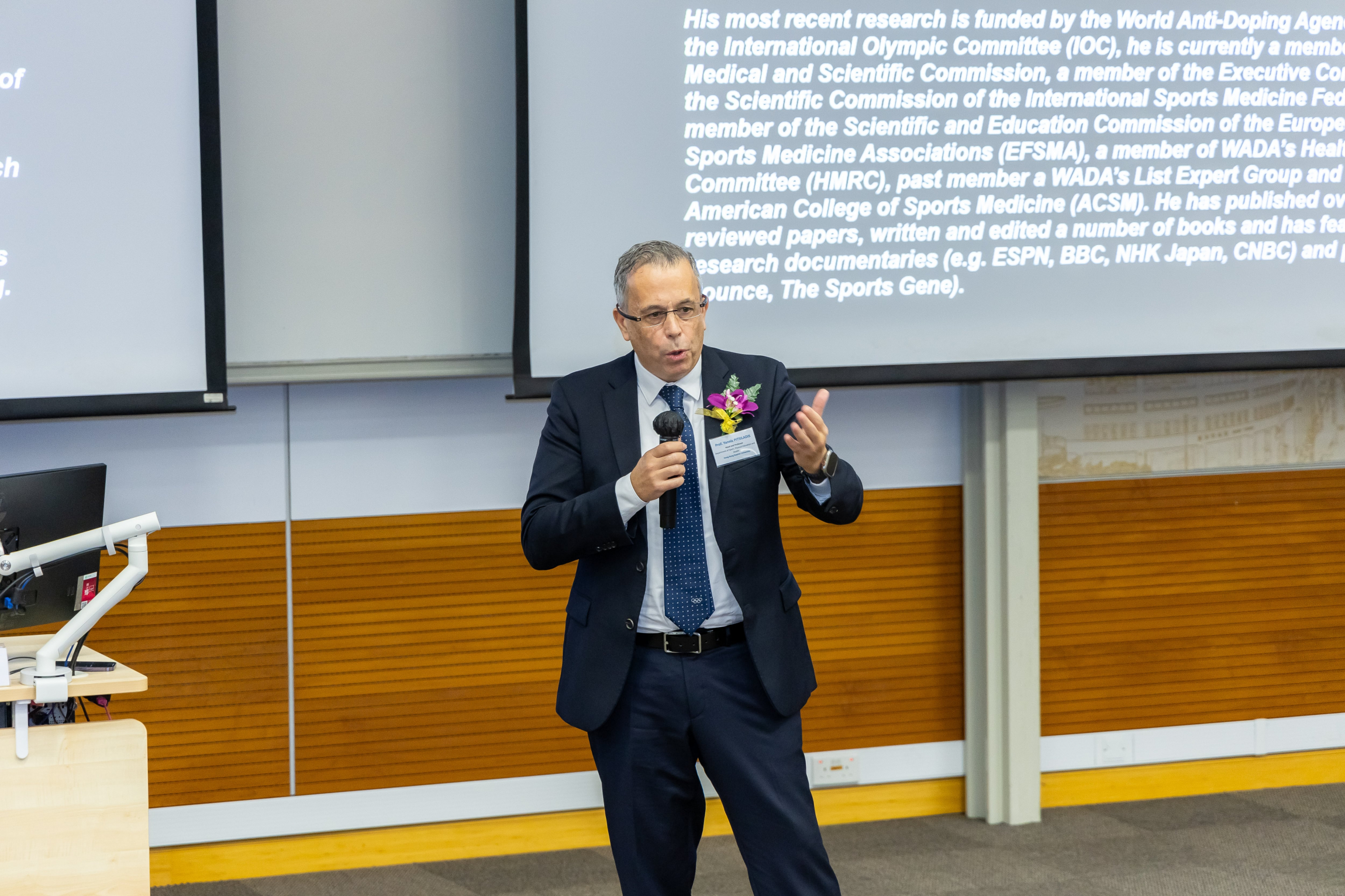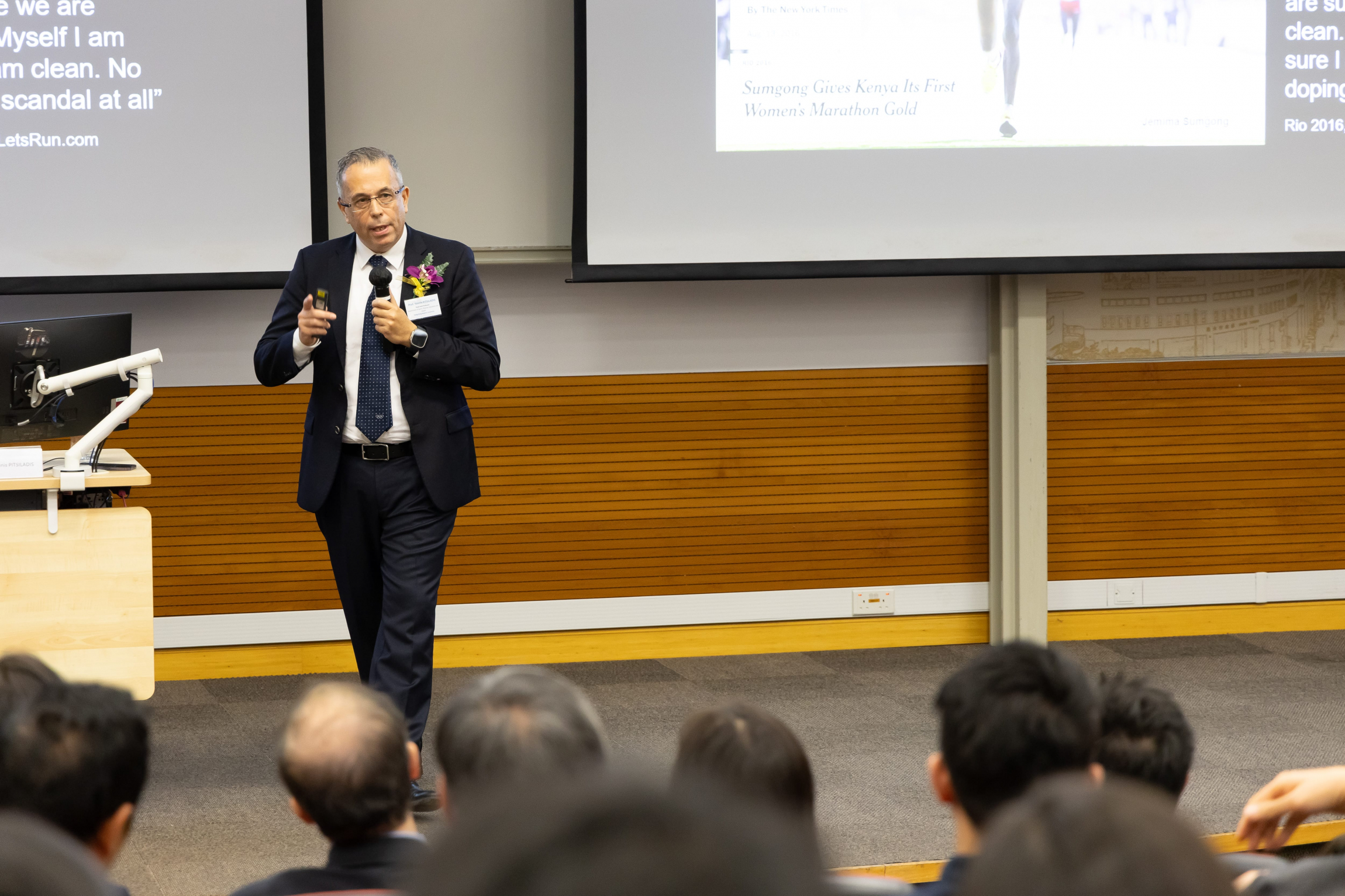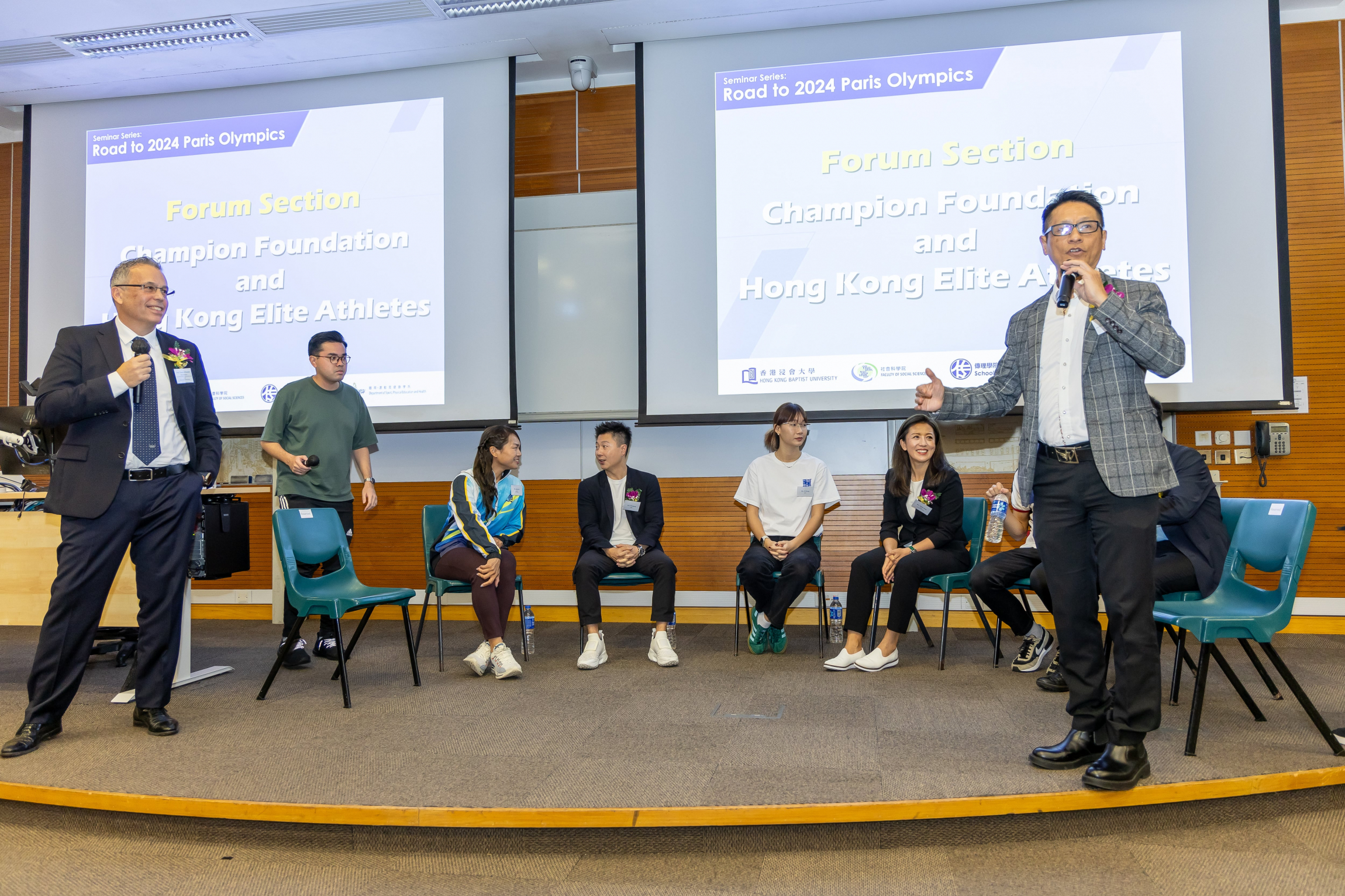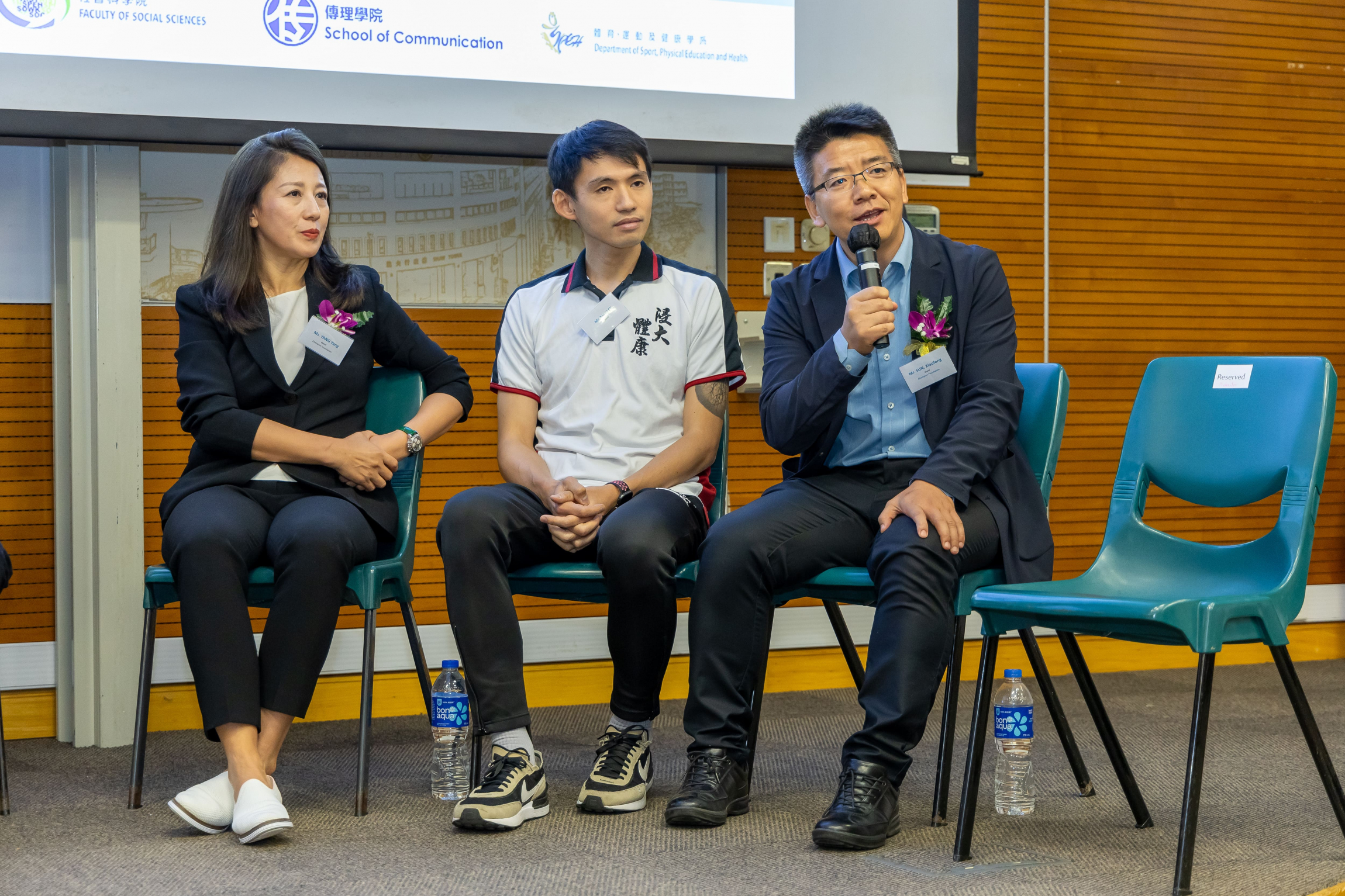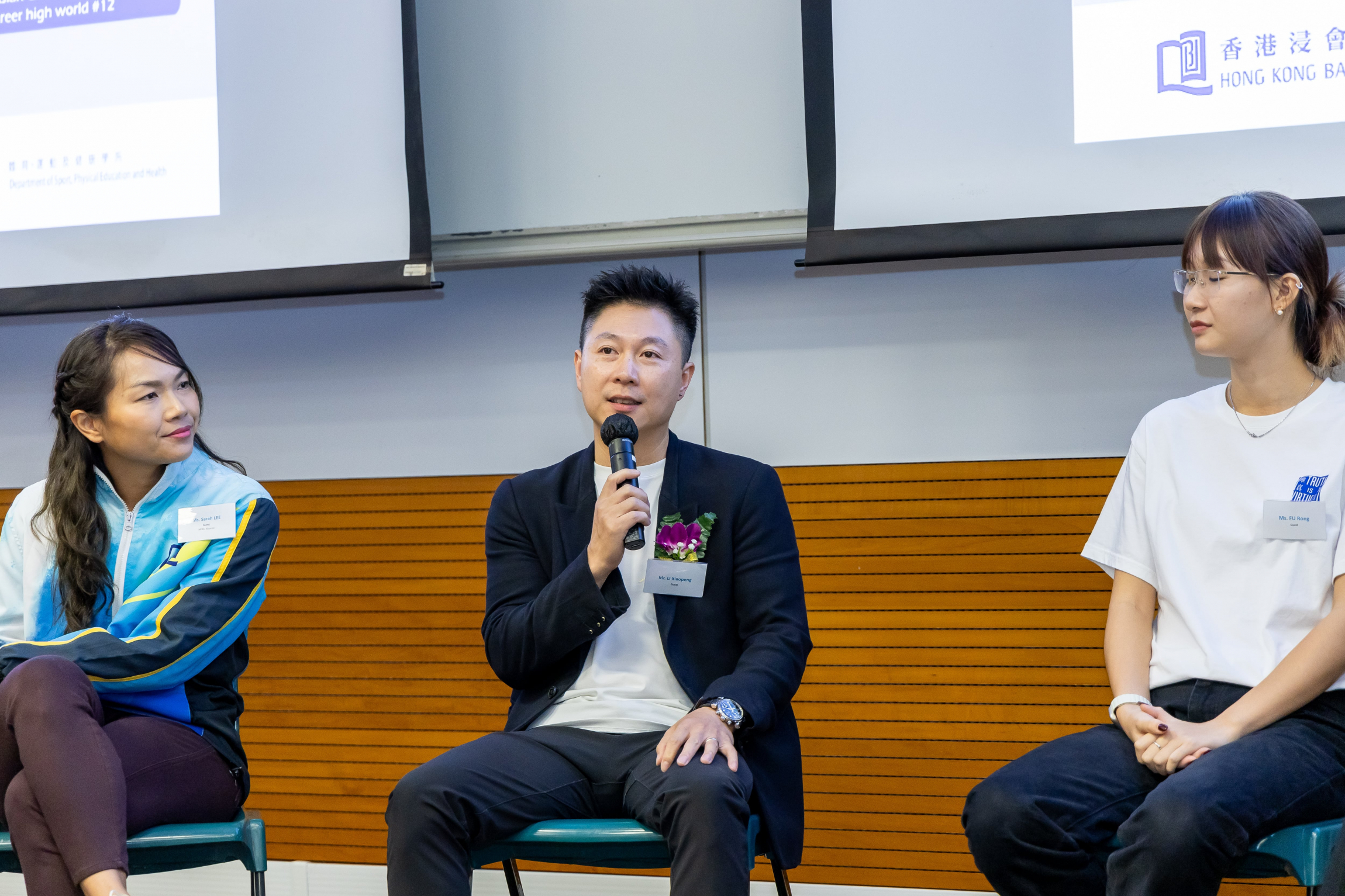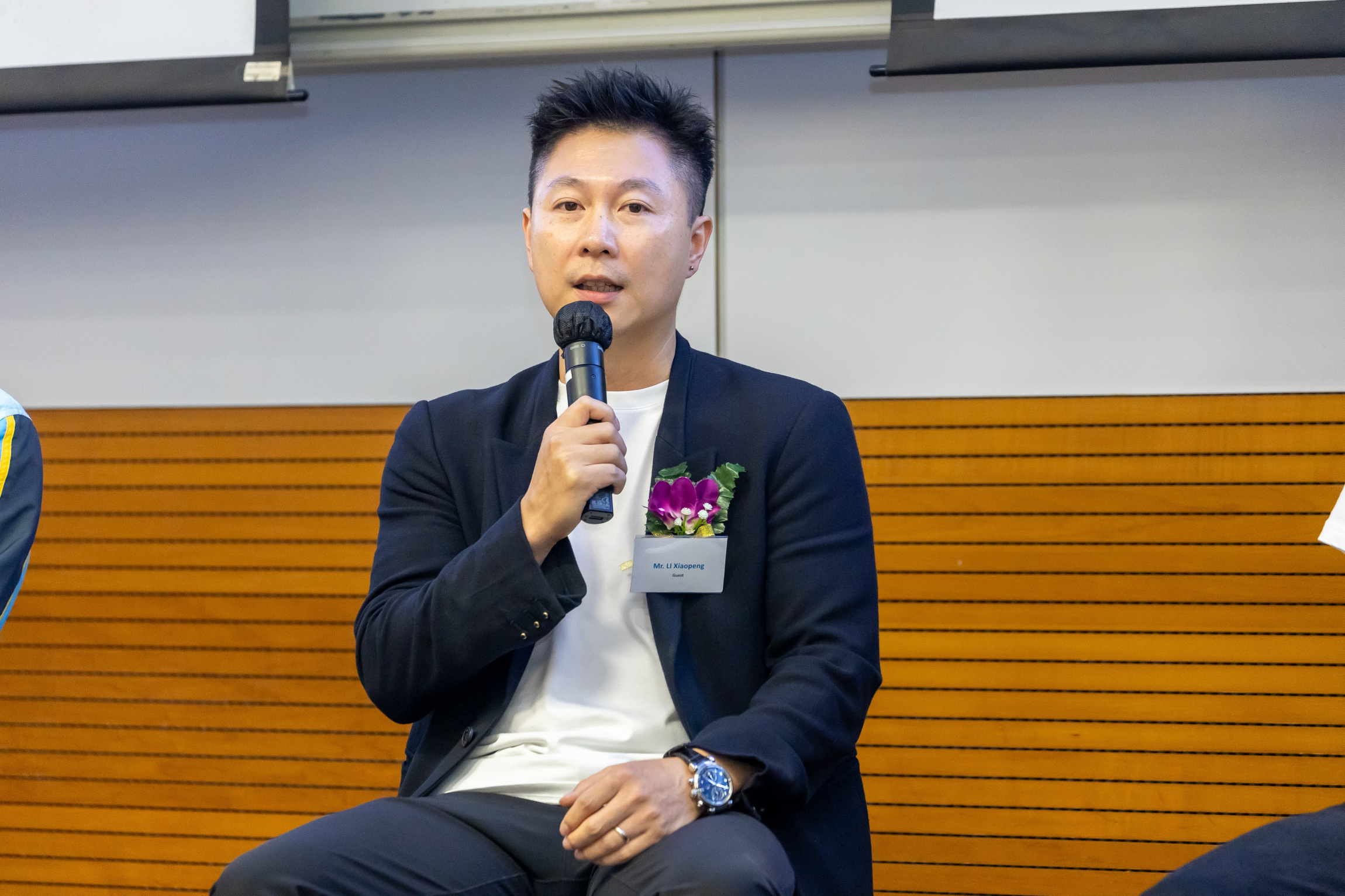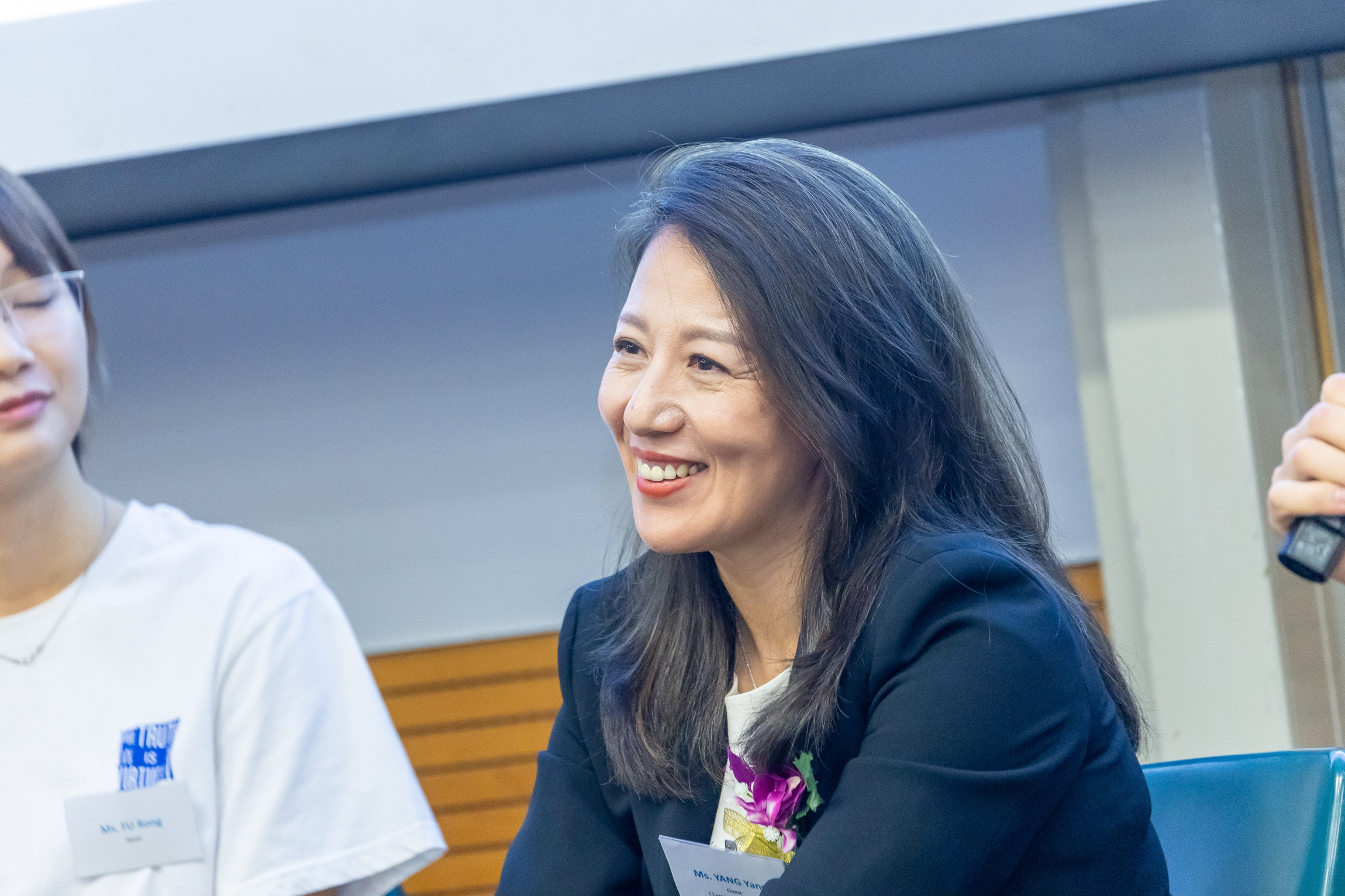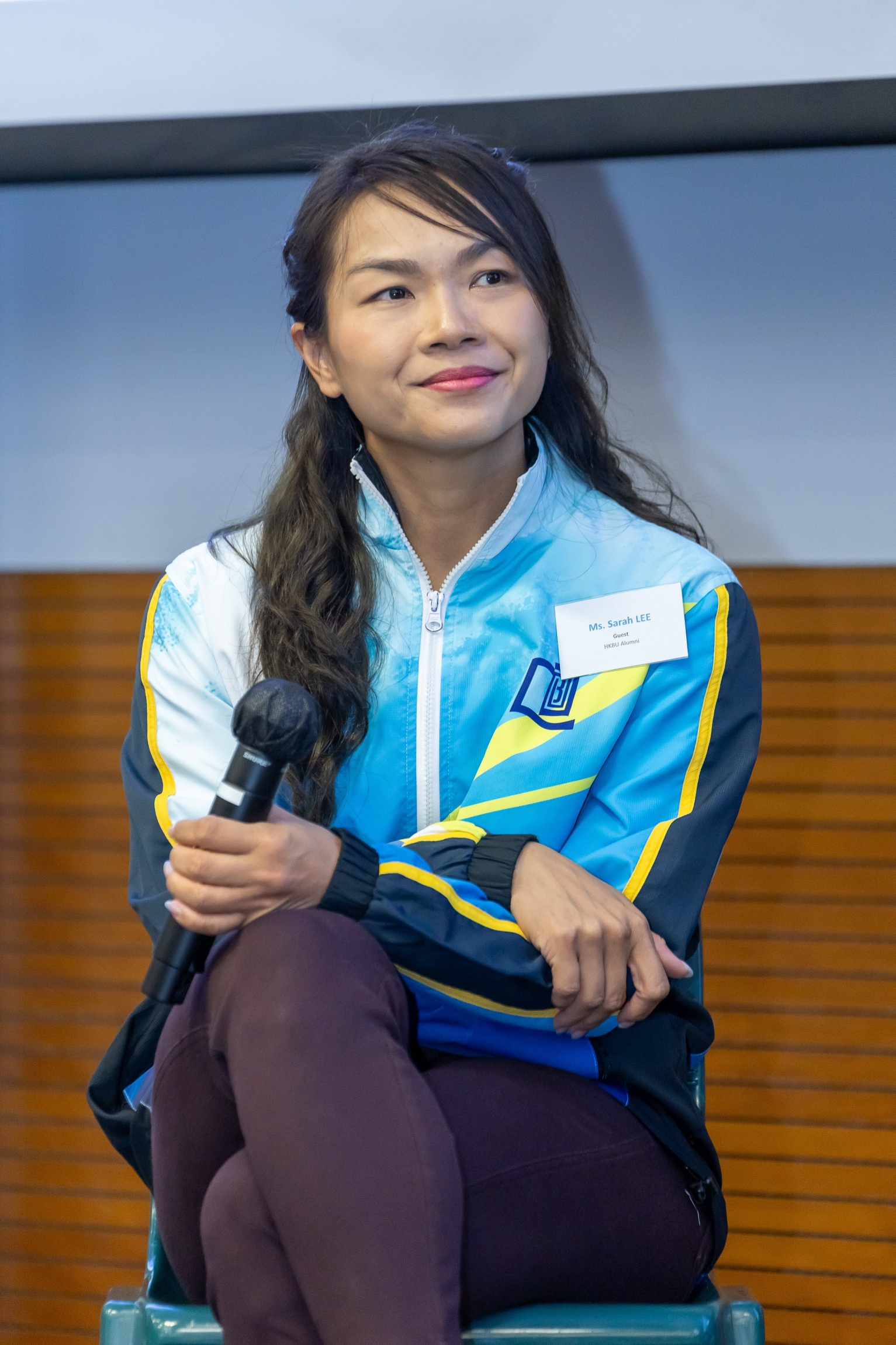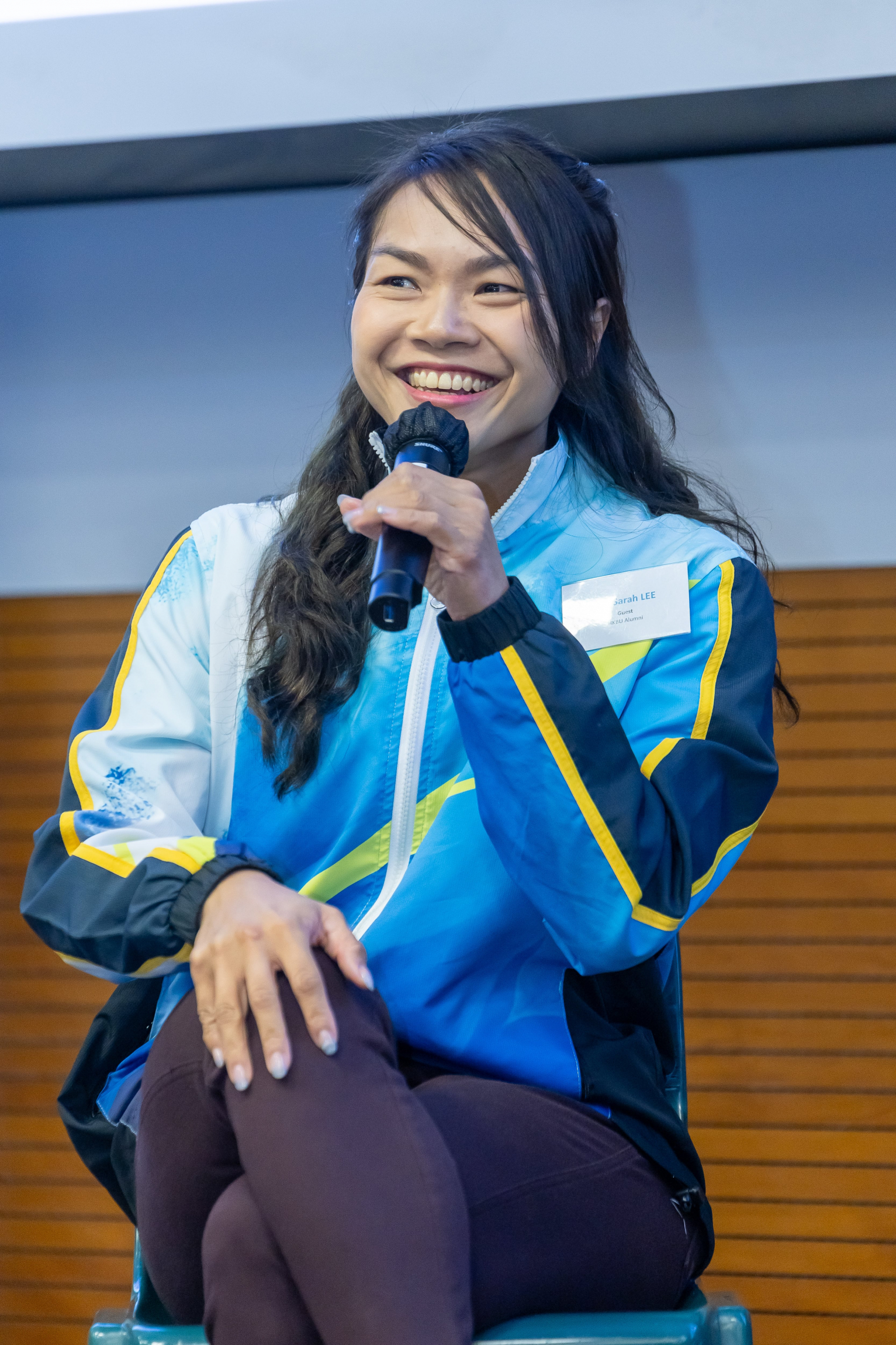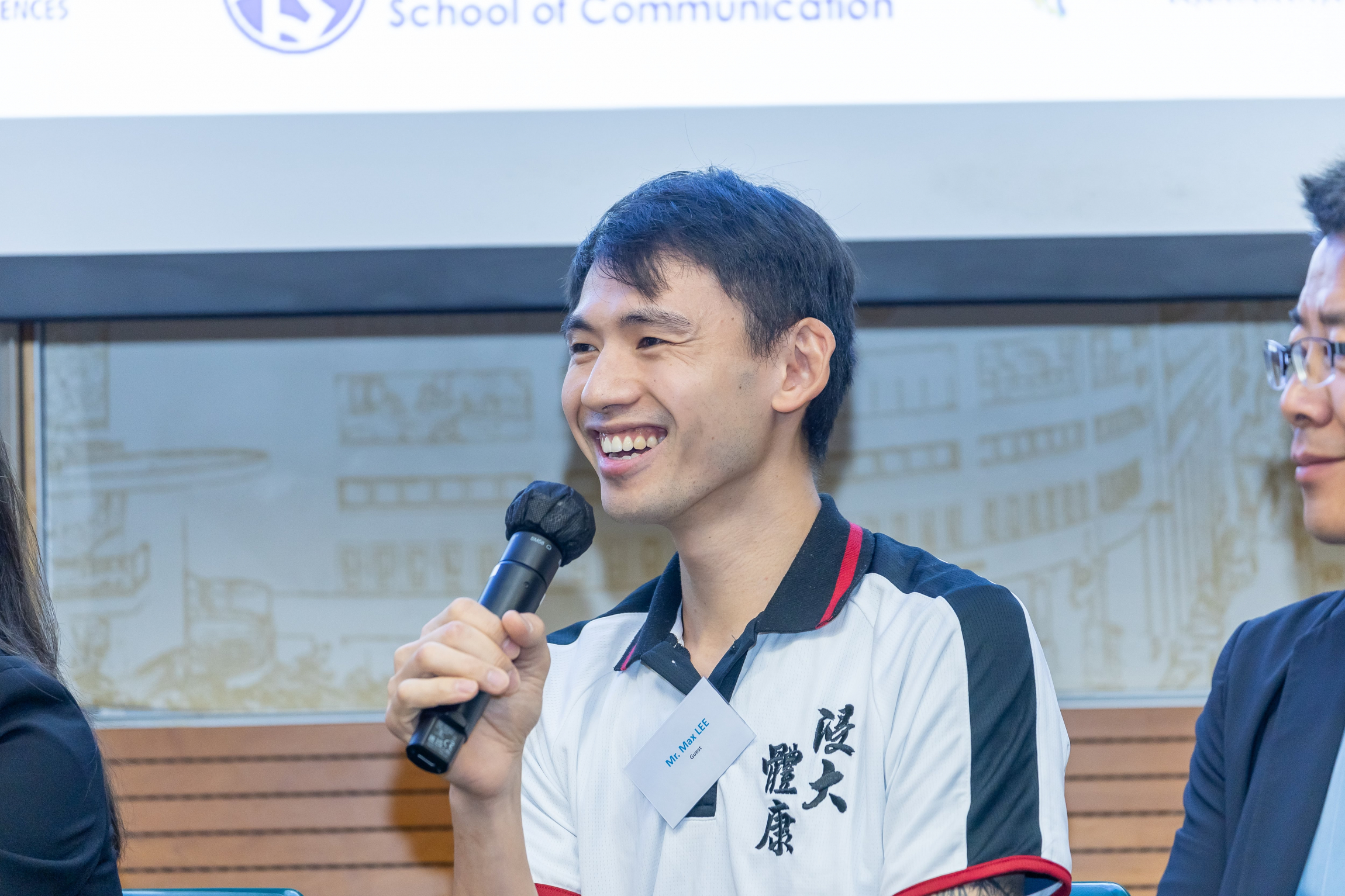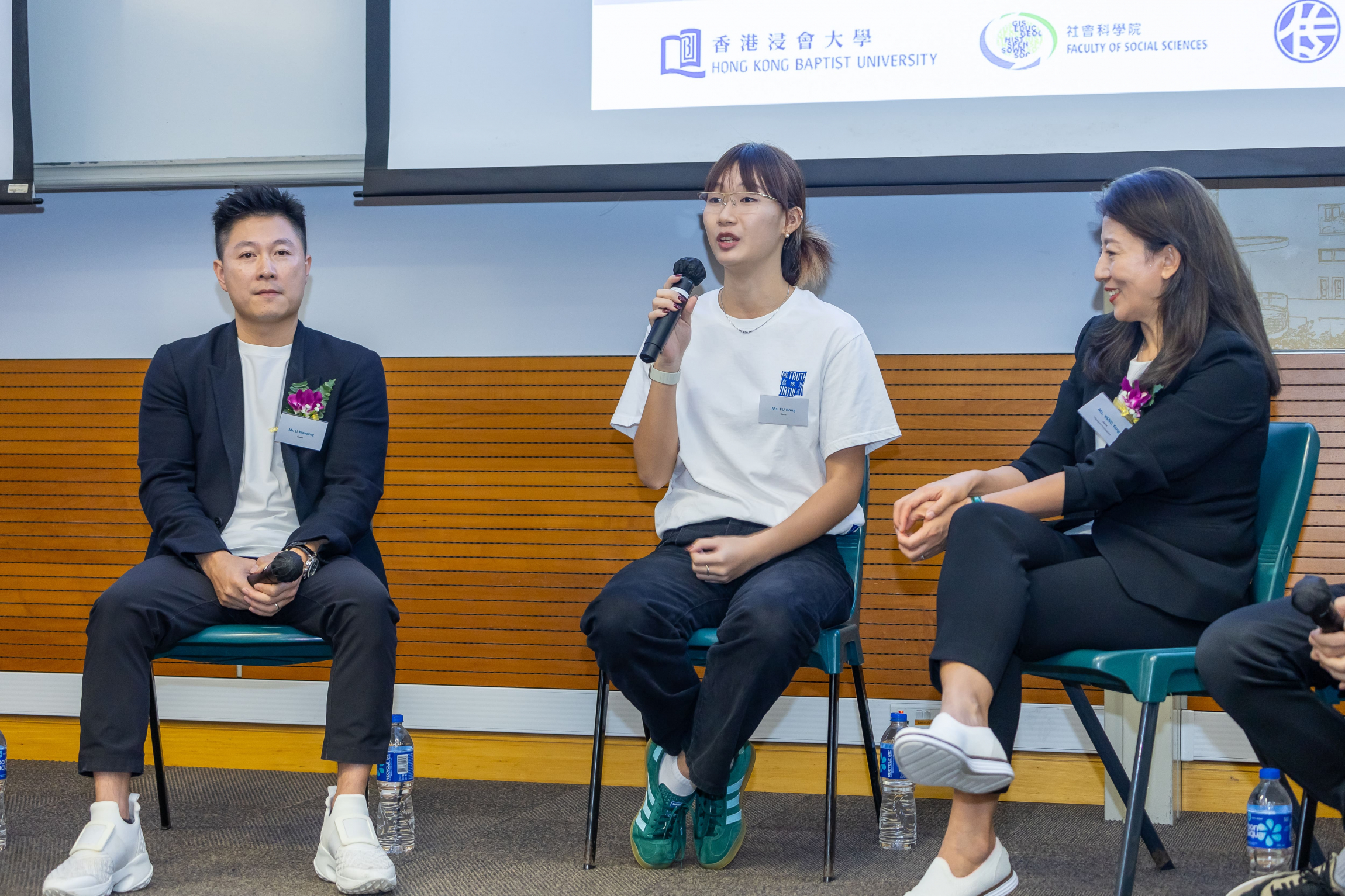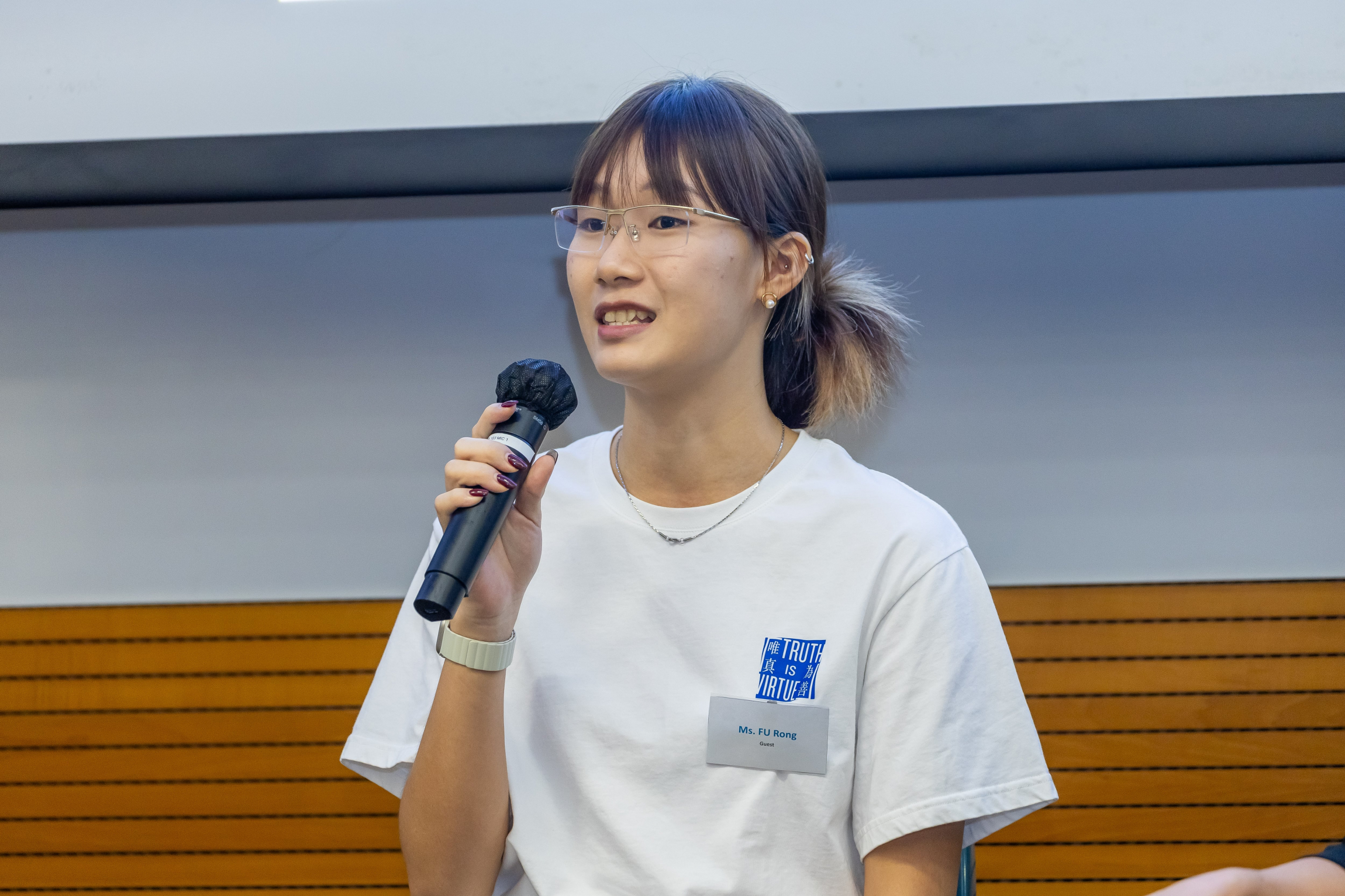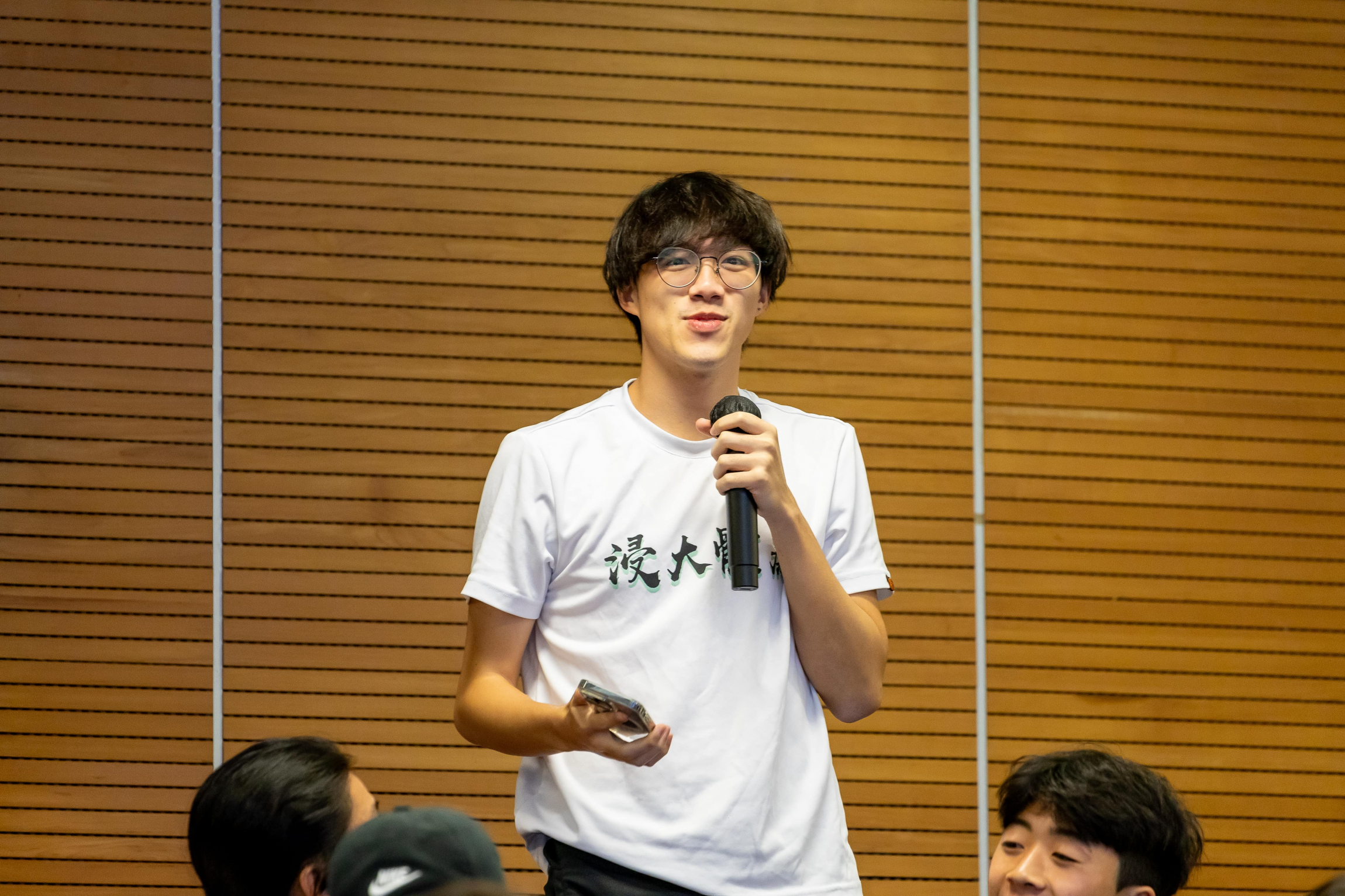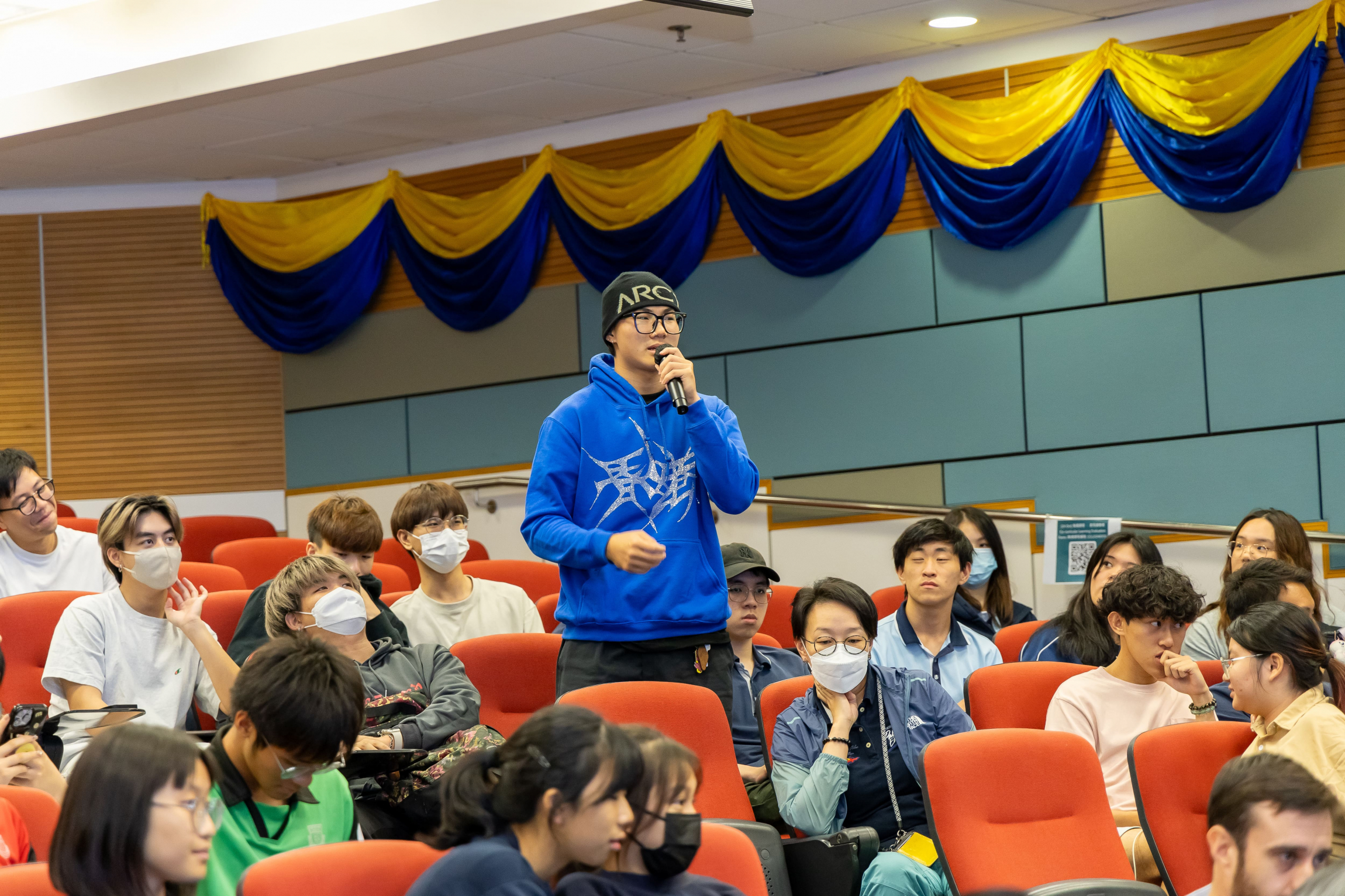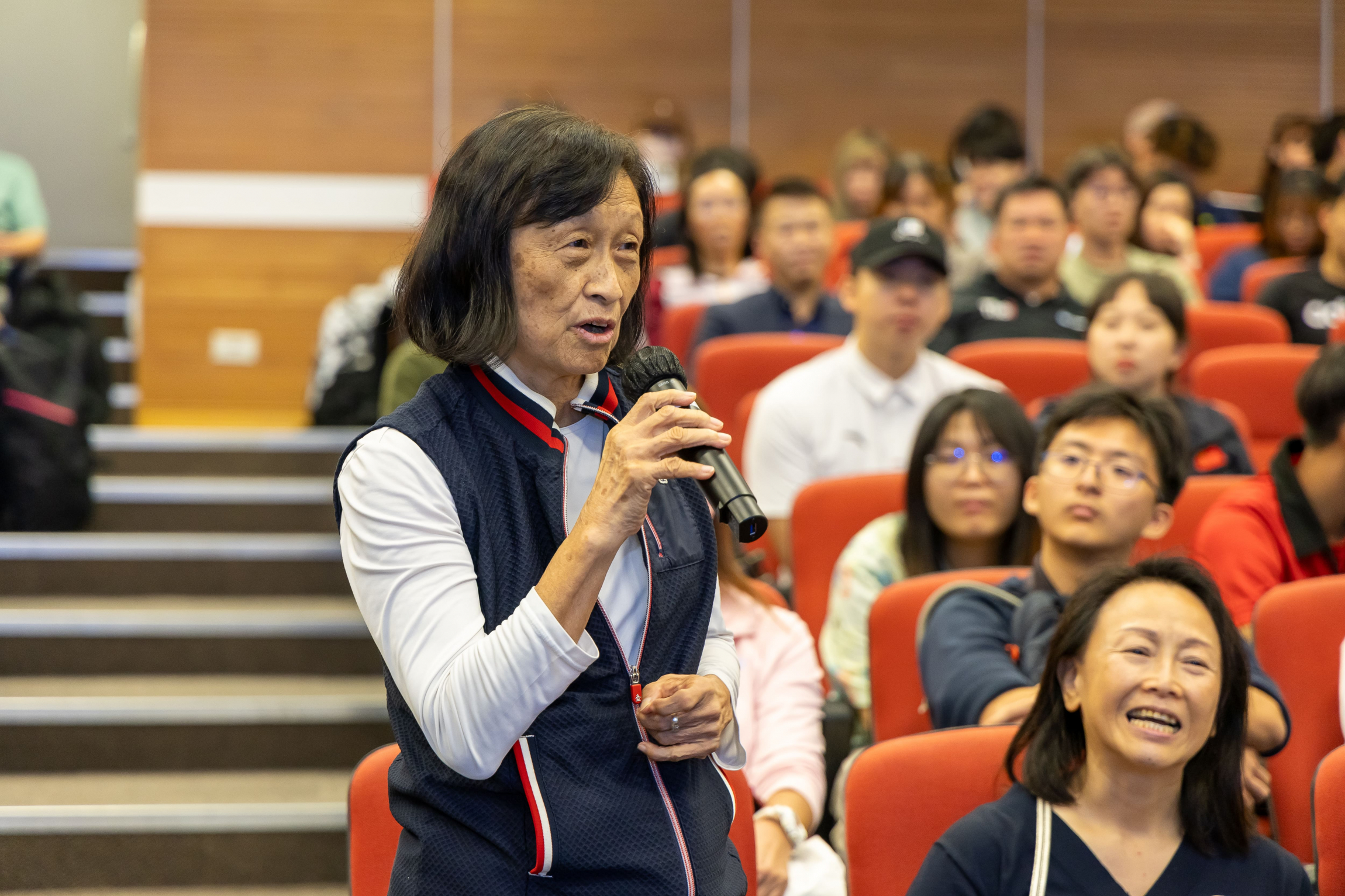 Photos: GC Imaging Consultants Co.