精英運動員入學計劃
EAAS 2019-20 得獎者
EAAS 2020-21 得獎者
莫嘉殷
韻律泳
王思敏
欖球
張家豪
手球
周錦儀
足球 (守門員)
蘇鎧霖
足球,手球
閻諾
踢毽
張俊禧
空手道
蔣徐森楠
手球
郭永頌
拯溺
董依然
空手道
Objectives of EAAS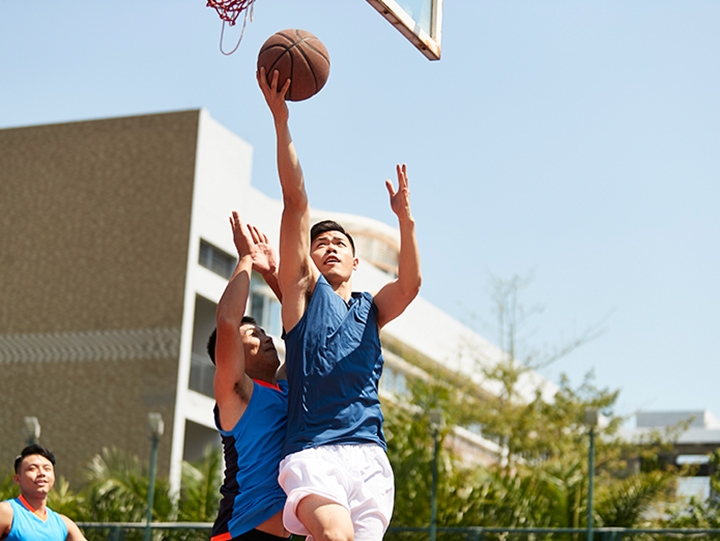 To recognize the outstanding achievements of elite athletes in the community;
To promote the Whole‐person Education of HKBU;
To raise the University sport teams' performance level;
To provide scholarship support to Hong Kong elite athletes for studying in HKBU;
To respond to the Government's appeal on providing opportunities and supports to elite athletes in tertiary education.
Eligibility
Local elite athletes who are admitted to full‐time UGC‐funded undergraduate degree programmes offered by the University via JUPAS or non‐JUPAS.
Elite athletes having sport talent that can contribute to HKBU sport teams' performances in intercollegiate competitions and/or HKSAR sport teams' performances in competitions of Asian Games, Olympics Games, Asian Championships or World Championships, etc.
Retired athletes of the HKSAR sport teams who have achieved outstanding results in international sport competitions such as Olympic Games or Asian Games, etc.
Admission Scholarship
Full or half tuition fees scholarships (i.e. HKD42,100 or HKD21,050 per year);
Renewable for up to 4 years subject to the students' academic results, good progress in sport training and performance as well as contributions to the Sport Leadership Programme.
Selection Criteria
For admission under the EAAS, applicants must:
meet the general entrance requirements and specific programme requirements;
demonstrate high sport performance standards and achievements in international sporting events;
put HKBU programmes as their Band A choices in JUPAS.
How to apply
Please visit our scholarships webpage at http://sa.hkbu.edu.hk/sfa/scholarships/admission-scholarships/
and click "HKBU Elite Athletes Admission Scheme (EAAS)" for details and application procedures.